William "Tommy" Thomas Holland, Jr.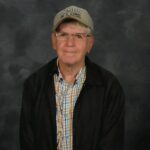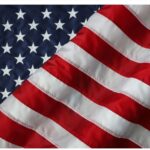 Williamsburg, Va. – William "Tommy" Thomas Holland, Jr., 68, went home to be with his Lord and Savior Jesus Christ on Tuesday Evening December 7, 2021. Tommy was a native and lifelong Williamsburg resident He was a faithful and active member of Smith Memorial Baptist Church and a member of the Men's Bible study class. He attended Walsingham Academy and graduated from York High School. Tommy enjoyed walking and to where ever he needed to be and having a hot cup of coffee.
He was pre ceded in death by his parents Sarah and William T. Holland, Sr. and his brother Mark Holland. He is survived by his sister, Deborah Jones and his nieces Robin Mogle (Mark) and Annie Stuppy (David) and great nieces and nephews, Sarah Mogle, Rory Mogle, Norah Mogle, Quincy Hinrichs and Jameson Stuppy.
A funeral service will be held at 1:00 PM on Monday, December 13, 2021 in Smith Memorial Baptist Church with burial to follow in Williamsburg Memorial Park. The family will receive friends on Monday starting at the 12:30 PM at the church.