Welcome to Amory Funeral Home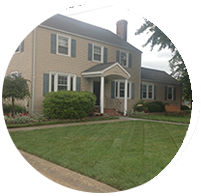 A funeral is a meaningful event that can help ease the pain of separation that naturally accompanies death. It is a time of sharing good memories and experiences with family and friends. It is a time when respect, concern, and appreciation for a life well lived can be expressed in a sincere manner.
AMORY FUNERAL HOME POLICY:
In trying to get ahead of the curve, Amory Funeral Home has implemented some temporary measures to try to comply with current State and Federal recommendations. Through the end of March, social gatherings, including Funerals & Memorial Services are to be limited in size. Hopefully, by being proactive, we can slow the spread of COVID-19 in our community. Therefore, we are implementing the following guidelines.
1. Mask will be required to be worn at all time during any Arrangement Conference, Funeral or Memorial service held in Amory Funeral Home.
2. Funerals and Memorial Services will be limited to immediate family only. We will do our best to help each family, including planning a later celebration of life open to the public after the virus in under control. There will be no additional charge for later services taking place M-F, during normal hours.
3. Arrangement meetings to plan for services will be limited in size. No more than 2-3 family members may come to our offices after a death to plan services. Making arrangements takes place in close quarters, and the fewer people exposed to each other, the better. We will work with each family to handle arrangements in the best way possible, including possible use of email, phone, and text.
4. We are requesting anyone with any minor symptoms at all (sore throat, tickle in throat, cough, sneezing, fever), not come to either of our facilities or services. We are often in contact with elderly & persons with compromised immune systems.
5. We would appreciate persons not needing essential services, visit our funeral home after April 1st. This would include pre-arrangement of funerals (unless necessary for Medicaid spend down), and monument sales.
Caring for local families is very important to us, and that extends to the entire community. If we all can maintain this recommended social distancing, hopefully we can stop the spread of this virus.
FEMA COVID-19 Funeral Assistance Guidelines.
If you lost a loved one due to COVID-19 after January 20, 2020 and paid for their funeral, interment or cremation, the Federal Emergency Management Agency (FEMA) will provide reimbursement for those expenses.
You may qualify for up to $9,000 for funeral costs related to a single loved one and up to $35,500 for funeral costs related to multiple COVID-19 deaths with the proper documentation.
Applications for assistance open Monday, April 12, 2021, through a dedicated FEMA call center at 844-684-6333 (or 800-462-7585 for TTY).
FEMA does not permit the funeral home to apply for assistance on behalf of the family. The person applying must be an individual who incurred the funeral expenses. Be aware that FEMA has received reports of scammers reaching out to people offering to register them for funeral benefits. FEMA has not sent any such notifications and will not contact you before you register for the program.
Please click here for more information on FEMA's website regarding who's eligible, how to apply, how funds are received, and other FAQs.