Welcome to Amory Funeral Home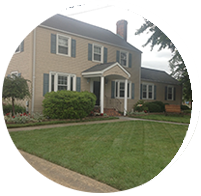 A funeral is a meaningful event that can help ease the pain of separation that naturally accompanies death. It is a time of sharing good memories and experiences with family and friends. It is a time when respect, concern, and appreciation for a life well lived can be expressed in a sincere manner.
AMORY FUNERAL HOME POLICY:
With the state COVID-19 mandates removed, we are serving families as we always have, planning visitations and services to help families during their time of need. We will always be mindful of the safety to our families and guests, encouraging those who have not been vaccinated to wear a mask and maintain social distancing. We thank you for your continued partnership in keeping our families and community as safe as possible.
Sincerely, Amory Funeral Home
FEMA COVID-19 Funeral Assistance Guidelines.
If you lost a loved one due to COVID-19 after January 20, 2020 and paid for their funeral, interment or cremation, the Federal Emergency Management Agency (FEMA) will provide reimbursement for those expenses.
You may qualify for up to $9,000 for funeral costs related to a single loved one and up to $35,500 for funeral costs related to multiple COVID-19 deaths with the proper documentation.
Applications for assistance open Monday, April 12, 2021, through a dedicated FEMA call center at 844-684-6333 (or 800-462-7585 for TTY).
FEMA does not permit the funeral home to apply for assistance on behalf of the family. The person applying must be an individual who incurred the funeral expenses. Be aware that FEMA has received reports of scammers reaching out to people offering to register them for funeral benefits. FEMA has not sent any such notifications and will not contact you before you register for the program.
Please click here for more information on FEMA's website regarding who's eligible, how to apply, how funds are received, and other FAQs.