William Sydney Mitchem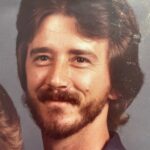 Newport News, Va. – William Sydney Mitchem, Sr. 68, passed away on Tuesday, August 16, 2022. Williams was a native of Virginia and former resident of Mathews and Gwynn's Island before moving to Newport News. He graduated from Mathews High School in 1972 and retired from Anheuser Busch in 2018 after 38 years. He enjoyed playing baseball and was an avid golfer. But what he enjoyed most was spending time with his children and grandchildren.
He is survived by his son, William (Billy) S. Mitchem, Jr. and his daughter Christy Carambia and her husband Phil and their mother Rebecca Kratz; 3 grandchildren, Dylan Nomey, Alyssa Schnoebelen and Lauren Casanova. He is also survived by his sister, Sandra Robins and her husband John Arthur and a brother, Ronnie Mitchem and his wife Sue.
A memorial service will be held on Saturday, August 27, 2022 at NOON in Amory Funeral Home Chapel. The family will receive friends one hour prior to the service.