William Robert (Bob) Noack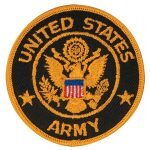 William Robert "Bob" Noack passed away on September 23, 2021 in Newport News, Virginia with family by his side. He was preceded in death by his wife of 42 years, Edna "Lee" Noack. He is survived by sons Steven Noack (wife Sara, son Mason), Daniel Noack (wife Ashley, son August), and Jared (wife Kari, children Cayleb, Ella, Everett and Meadow), daughter Shannon Joye (daughter Ashley), and sisters Barbara Perez and Pat Steele as well as many other family members and lifelong friends.
A man of few words, there were a handful of things that you knew he was passionate about. Namely, the love of his life, his children and grandchildren and ham radio. By the handle K4JKZ, Bob was often found reaching out to other enthusiasts and using those skills to help during catastrophic weather events.
Always the supportive family man, Bob spent many days coaching his sons baseball teams, playing with his grandchildren, volunteering with his wife and traveling far and wide, always by her side.
Known for his quiet way he taught us all a lot about unconditional love and was a solid and reassuring presence that will forever be missed.
Visitors are welcome to drop by Steve and Sara's home on Sunday September 26, 2021 from 2-4pm.