William H. Irby, Jr.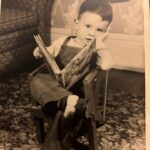 William H Irby Jr. passed away on July 18, 2023. He was 78 years old. He is survived by his wife Nan R. Gutterman, of Philadelphia, and his siblings Jean I. Roach of Florida, Robert D. Irby (Linda), Richard G. Irby (Janice), Nancy James, Michael A. Irby, Mary I. Foley, Rita Ann Jones (Robert), James F. Irby (Kathy), Barbara Duckett (David) all of Virginia and a sister-in law Jo Gutterman (Robert Levy) of Washington DC. He was predeceased by his parents, William Henry Irby Sr. and Rita Manley Irby and a brother Joel Thomas Irby. He is also survived by an aunt and an uncle, numerous nieces, nephews, grandnieces, grandnephews and one great-grand niece.
Bill graduated from York High School. He served in the Navy where he received an honorable discharge. After high school, he attended the NASA Apprentice School, NASA Langley's Research Center in Hampton, VA before pursuing degrees in higher education. He has an associate degree from Virginia Peninsula Community College, a bachelor's degree from Christopher Newport University and a master's degree from Drexel University. He had several careers before he followed his heart and became a librarian, working for the Free Library of Philadelphia for over sixteen years. In this career he was able to share his passion for reading with others.
There will be a celebration of his life for family and friends at Bradley Funeral Home, 601 Route 73S, Marlton, NJ on Saturday, July 22nd from 2 to 5 pm and a 2nd celebration at Amory Funeral Home, 410 Grafton Drive, Yorktown, VA on Saturday, July 29th from 2 to 4 pm.
In lieu of flowers, please consider a donation to the Free Library of Philadelphia or the Alzheimer's Association.