William "Bill" Rogers Reed, Sr.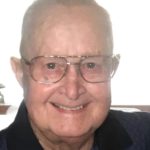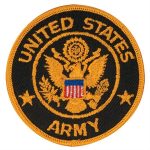 Seaford, Va. – William (Bill) Rogers Reed, Sr. of Seaford, Virginia. On Thursday, August 29, 2019, Heaven truly gained a wonderful man He was 83. Bill, a longtime Seaford resident, passed away peacefully surrounded by his family.
He was pre-deceased by his sister, Clara Clark and his grandson, Justin Driver. Bill is survived by his wife, Eleanor Reed, sister, Margaret Parr of Haynesville, mother of his children, Mary Reed of Gloucester, his daughter Karen Torres and her husband David of Yorktown, two sons, Joseph Reed of Gloucester, and Billy Reed and his wife Penny of Hayes, two granddaughters, Kayla Reed of Yorktown and Casey Driver and her significant other, Alex Wildeson of Seaford, and one very special great granddaughter, Kinsley Wildeson.
He is also survived by his step children Lynn Carson and her husband Jimmy of Poquoson, Shirley Simmons and her husband Shaun of Washington, North Carolina and Robert Carteret and his wife Nicole of Gloucester. He was affectionally known as Grandpa Bill to Amanda, Samantha and Zachary Carson and Christopher and Hannah Carteret.
He also leaves behind two very special friends Dana Snyder and Matt Yancer of Seaford.
Bill began his career working as a carpenter's helper for Stone & Webster during the construction of the Virginia Power Station in Yorktown in the 1950's. In 1959 he was drafted into the US Army and served in Germany as a combat engineer from 1959-1961. Upon returning from the service in 1961 he began his career for York County, starting off in grounds and building maintenance. In 1964 when the County created the Mosquito Control Commission he was offered and accepted the job as the foreman. Chances are you saw Bill driving the fog truck on those summer nights. In 1968 he was asked to take control of the County Landfill in addition to Mosquito Control. He also built the County's Animal Shelter and served as the County Animal Warden for a short period of time which resulted in his daughter sneaking home a new kitten each month. When the York County School bus garage stopped working on County vehicles Bill gave up some of his duties to create, organize, staff and supervise a two bay maintenance garage. He was awarded York County's first Employee of the Year in 1982 in a program sponsored by the Exchange Club of York. In 1992 Bill retired as the Director of Vehicle Maintenance for York County.
Bill never met a stranger, always had a smile on his face and was known for his wonderful sense of humor and willingness to always help others. He was a great historian and story teller of the good old days.
He was a creative man who found a solution to any problem and if you could break it, he could fix it! He was an avid fisherman back in the day and loved woodworking, building furniture and creating treasures for his family and friends.
Bill's true love was his family and friends.
The World has truly lost a great man who will be dearly missed by all.
The family would also like to thank Dannielle and Shanelle with Riverside Hospice for their loving care during Bill's illness. They were truly a ray of sunshine during this difficult time.
The family requests memorials be sent in Bill's memory to York County Fire and Life Safety, P.O. Box 532, Yorktown, Va. 23692.
The family will receive friends Friday, September 6, 2019 from 6-8pm at Amory Funeral Home.
A Graveside Service will be conducted on Saturday, September 7, 2019 at 11:00 at Peninsula Memorial Park.
Following the service friends are invited to join the family at his daughter's home, 306 Water Fowl Drive in Yorktown.