Wayne Lee Eaton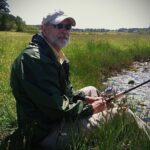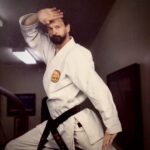 Wayne Lee Eaton, age 70, was called home to eternal life with Jesus Christ on Thursday, January 16, 2020. Wayne was born in Richmond, VA on September 30, 1949, and is a proud graduate of Virginia Commonwealth University. He lived his adult life firmly rooted in the soil of York County, and devoted himself to giving back to the community through his career in secondary school education, serving as a respected administrator, an esteemed coach, and a beloved English teacher in the public school system. Wayne also enriched countless lives through his dedicated study and practice of the martial arts, teaching Okinawan Shorin-Ryu karate to countless students over the span of 40 years and achieving the black-belt rank of 7th Dan, and the honorable title of Kyoshi.
Wayne leaves behind a legacy that is diverse and singular. He will be held in our hearts as a father, grandfather, brother, beloved, friend and teacher above all. But he will also be remembered as equal parts philosopher, fisherman, biker, painter and carpenter, author and poet, mentor, and brother in arms. An undercurrent of tenacity, drive, work ethic, tradition, and duty colored every facet of Wayne's personality, and has inspired so many. Wayne often cited his grandmother, Bettie Eaton of Pungo, VA, as a profound influence upon his character and a guiding light in his formative years; he will be overjoyed to reunite with her in God's Kingdom.
Wayne is survived by his daughter Gaelyn Scuderi and her husband Christopher, his grandchildren Grace and Blaise Scuderi, his brother Calvin Eaton, his beloved companion Linda Craft, and his dear friend Ed Tiller.
A wake will be held at Amory Funeral Home in Yorktown, VA on Sunday, January 19, 2020 at 7 PM. A Funeral mass will be performed at St. Joan of Arc Catholic Church in York County, VA at 9 AM, Monday January 20, 2020.