Walter S. Williams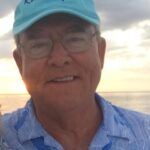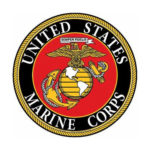 Newport News, Va. – Walter S. Williams, 77, passed away on Friday, February 7, 2020, in St. Petersburg, Florida. He was a lifelong resident of Newport News and a 1961 graduate of Warwick High School. He started his adult life by going to work at Newport News Shipbuilding while still attending high school and then joining the U.S. Marine Corp as a reservist, serving from 1960-1966. He was employed with Metropolitan Life Insurance for 16 years, and with Newport News Shipbuilding from 1981 – 2004. He was a 50 year member of the Hampton Golf Association and enjoyed playing golf with the Junk Yard Bunch, a group of his good friends, on Friday evenings. Since retirement, Walter loved being outdoors. He loved fishing on his boat or at the campground spending time with family and friends. He and his wife Brenda also enjoyed spending their winters vacationing in Florida.
Walter is survived by his loving wife of 58 years, Brenda Amos Williams; their three daughters, Amy Hartsell (Terry), Denise Ward and Carrie Ruckdeschel (Troy Spring); his brother Burnie Williams (Donna) and three sisters Janet Capps, Betty Smith, and Judy Cox (Ron). He is also survived by 4 grandchildren, Alexandria Earhart, Creighton Hartsell, Jeter and Jensen Ruckdeschel; and by his great granddaughter Lillian Earhart; as well as a host of nieces and nephews. Walter will be dearly missed by his friends and family.
A funeral service will be held on Friday, February 21, 2020 at 2:00 pm in the chapel of Amory Funeral Home, Grafton, with Rev. Chris Hoyt officiating. The family will receive friends from 12:30 pm until service time at the funeral home. A reception will be held following the service in the Agape Center at Bethel Baptist Church on Yorktown Road in Tabb. For those wishing to send flowers, the family asks that instead a donation be made to Walter's favorite charity, The Wounded Warrior Project, P.O. Box 758516, Topeka, Kansas 66675-8516.