Walter J. Slowe, Jr.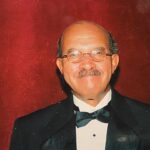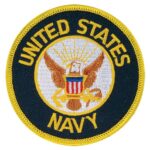 Walter J. Slowe, Jr., passed away on Tuesday, March 14, 2023.
Walter was a native of Baltimore, Maryland and a former resident of Pembroke Pines, Florida for 30 years before moving to the peninsula in 2015. He served in United States Navy. He retired after 30 years as a Medical Engineer.
He is survived by his wife of 36 years Ramona Trent Slowe and son Walter J. Slowe, III; sisters, Jacqueline Crossland, Tamara Harris and Vicki Brown and her husband Herbert, a brother Dana Washington and his wife Marci Washington, 2 grandchildren Joshua and Benjamin Slowe and their mother Michelle Slowe.
A graveside service will be held at 2:00 PM on Monday, April 10, 2023 with Military Honors in Albert G. Horton, Jr. Veterans Memorial Cemetery, 5310 Milners Road, Suffolk, Va. 23434. (757-255-7217) Arrangements by Amory Funeral Home, Grafton, Va.