Walter "Hop" Hopkins Graham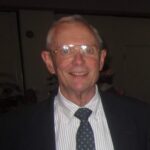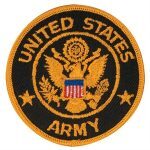 Walter Hopkins Graham
Hop, as he was known, grew up on the Peninsula and always knew he wanted to be a Doctor. He attended Hampton High School where he met the love of his life Sylvia "Sug" Smith. Hop and Sug started going together as seniors and graduated in 1952. After high school, Hop attended Virginia Military Institute and Sug went to work for the Chaplin at Fort Monroe. Hop graduated VMI in 1956 and they were married four days later spending the rest of their lives together and raising a wonderful family, Walter Graham (Teresa), Ann Broad (David), Gary Graham (Kim), Cindy MacDonald (David)
Hop attended the Medical College of Virginia and graduated in 1960 staying there for his surgical residency finishing in 1965. Hop went into the Army as a Surgeon and served one year at an Evacuation Hospital in Vietnam. He returned to MCV to do a two-year residency in Thoracic and Cardiovascular surgery. The last year, of which he was Dr. Lower's fellow, involved in the early heart transplant program.
Hop and Sug wanted to return to the Peninsula where they grew-up. He practiced at Riverside Regional Medical Center where he was instrumental in starting the open-heart surgery program and vascular lab. He belonged to a number of professional organizations and was a past President of the Newport News Medical Society and founder and past President of the Virginia Vascular Society.
Hop loved boating and fishing having grown up on the water. After retirement, they spent a lot of time traveling and touring all parts of the country in their motorhomes making many RV friends. They were very family oriented and always enjoyed getting together with their children, eight grandchildren and five great grandchildren.
A service will be held at 2 pm on Thursday, December 29, 2022, for all family and friends at Amory Funeral Home in Yorktown.
In lieu of flowers the family requests donations be made to: Walter H. and Sylvia S. Graham 1956 Scholarship VMI Foundation P.O. Box 932 Lexington VA 24450. Arrangements by Amory Funeral Home, Grafton, Va.