Wade Thomas Sexton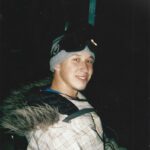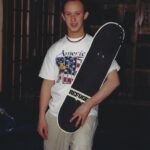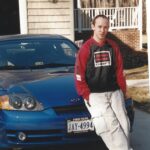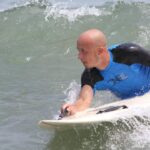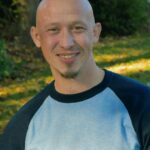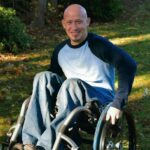 On April 3, 2023, Wade Thomas Sexton (39) went to his Heavenly home and is now spending his time celebrating with Jesus, his grandparents, and other family and friends that loved him so much.
Wade was born February 5, 1984, in Newport News and lived his entire life in Dandy in York County. He is survived by his parents Paul and Vickie Sexton, his soul-mate Stephanie Lelache, two brothers Daniel Sexton and his wife Amy, Craig Sexton and his wife Alaina, six nephews and nieces (Brody, Carsen, Declan, Leah, Judah, & Avery), aunts and uncles, and many loving friends.
Wade had a big heart and was free spirted. He would give all that he had to see others happy. Wade was an adrenaline seeker, avid drummer and loved all types of loud music. He was a gifted artist who enjoyed freehand drawing and painting canvases for others. Growing up, Wade rode dirt bikes, skateboards, surf boards and later in life, a wheelchair. In November of 2008, Wade was in a tragic skateboarding accident that left him paralyzed from the waist down. This accident confined him to a wheelchair, but it never slowed him down or stopped his strong spirit. After his paralysis, he played wheelchair basketball, soccer, raced hand cycles, jet skied, body boarded, surfed, and even tried snow skiing. Wade could talk to anyone and never met a stranger. Wade never wanted any sympathy and always wound up being an inspiration to everyone that was around him.
Wade had a personal relationship with Jesus Christ as his Lord and Savior. He has been regularly attending Coastal Church since 2019. In November of 2022, he made a public profession of his faith in Jesus through the waters of baptism at Coastal Church in Gloucester. Wade was an inspiration to those around him and he always tried to put others before himself, even when everyone else would look at him as disabled. He never asked for any help and would always try to lend a hand to those in need.
In this world, Wade will be greatly missed by his parents, his soul mate, brothers, sisters, family and friends. As much as we miss him here with us, we are rejoicing in knowing that he is walking in heaven and probably riding a motorcycle made of gold. Because of his faith in Jesus, we know he is no longer experiencing any pain or suffering.
Visitation will be held at Coastal Church in Yorktown on Monday, April 10that noon until 1:30pm immediately followed by a celebration of life at 1:30 and graveside service at Peninsula Memorial Cemetery at 3:00pm.