Virginia Mae Finch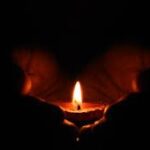 Yorktown, Va. – Virginia Mae Finch, 97, passed away on Thursday, June 15, 2023. Virginia was a native of Lakeworth, Florida and a Yorktown resident since 1943.
She retired from Langley Air Force Base in 1976 after 23 years of service. She was a member of Yorkminster Presbyterian Church.
She was preceded in death by her husband Marvin Stephen Finch, Jr. and is survived by her daughter Vicki Lynn Byrd (Barry) of Newport News and her son Marvin Stephen Finch, III (Denise) of Midlothian and a brother Bobby Royce Murray of Springlake, NC., and four grandchildren, Karen Finch, Kevin Finch (Diane), Brian Byrd and Erica Jones.
A Graveside service will be held at 1:00 PM on Tuesday, June 20, 2023 in Peninsula Memorial Park, Newport News. Arrangements by Amory Funeral Home, Grafton, VA.