Virginia Bridges White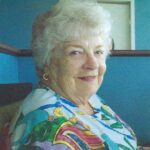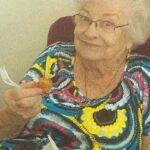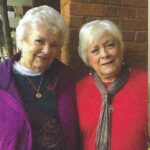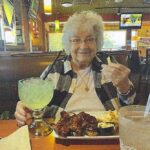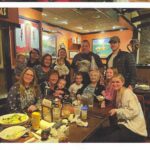 Virginia Bridges White
Ginny White, 88, passed away peacefully on September 1, 2023.
Ginny was born January 22, 1935, in Lynchburg, Virginia to the late Hugh and Virginia Bridges.
Ginny is survived by her sister, Anne Bridges Braham, her children, Anne Coenen, Claire McBride and Monty White; grandchildren David, Sarah, Matthew, Ashley, Bryan, Brittney and Meghan and their spouses; great-grandchildren, Joshua, Mabel, Deacon, Jace, Josey and Jack. She was affectionally known as Gram and GG.
Ginny traveled the world as a military spouse with the Air Force before settling back in her home state in 1975 where she could frequently visit "her mountains where she was born". She also spent many years traveling with her friends all over Europe and to some of her favorite places Maine and Kiawah Island, collecting seashells that she used for making crafts to share with her family and friends. Ginny could also be found at a blackjack table on her trips to Dover, Las Vegas and Biloxi. She played bridge and Mah Jongg for years with her friends and volunteered at Mary Immaculate Hospital for over 17 years. She was a kindhearted, devoted friend and her willingness to lend a helping hand endeared her to all who had the privilege of knowing her.
Her selfless love and devotion to her family was unwavering, she could always be found at a baseball game, soccer game, basketball game or a swim meet supporting her children and grandchildren. She loved unconditionally and wholly ~ she was our Matriarch and our Rock.
In addition to her parents, she was preceded in death by her sister, Elizabeth Sue Bridges and grandson, Michael Jon Coenen.
A special thank you to De, Tabitha and the staff of Hospice of Virginia and the staff at Charter Senior Living for their care and support.
A memorial service will be held at 2pm on Saturday, September 9th at Amory Funeral Home, 410 Grafton Drive, Yorktown, Virginia.
In lieu of flowers, please make a donation to St. Jude's Childrens Research Hospital or the Humane Society of America.
We will miss you dearly, your sense of humor and beautiful smile Mama, Gram, GG ~ Go Rest High on Your Mountain. We all love you to the Moon and Back!