Virginia Ann Agan Castellow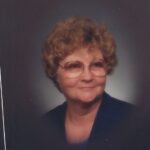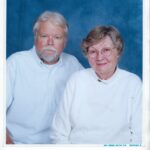 Yorktown, Va. – Virginia Ann Agan Castellow was born in her grandmother's farm house in Spotsylvania Virginia on June 19, 1929.
She passed away in Williamsburg on Thursday, November 10, 2022.
She earned her RN degree from Riverside School of Nursing in Newport News and married Stark Castellow, Jr. in 1950. Virginia worked as a nurse in family practice and mental health, and volunteered at Mary Immaculate Hospital for many years.
She was a long term member of St. Luke's Methodist Church, and an original member of the famous Easter Egg decorators for over 20 years.
Virginia was awarded "yard of the month" in her Glen Laurel community for her multi-colored flower beds and beautifully trimmed shrubs.
Virginia was preceded in death by her parents Elmer & Minnie Agan, her husband Stark Castellow, son Randy Castellow, , and her brothers, Elmer & Nelson Agan.
She is survived by her son Donald (& Elizabeth) Castellow, nieces Etta Bradecamp, Celia Kent, Kay Baucom, Debbie Owens, sisters-in-law Sue Agan, and Helen Agan.
A funeral service will be held at NOON on Wednesday, November 16, 2022 in Amory Funeral Home Chapel by Rev. David Hampton. Interment will follow in Peninsula Memorial Park. The family will receive friends one hour prior to the service.
Arrangements by Amory Funeral Home, Grafton, Va.