Virgil Scott Laney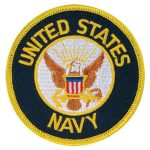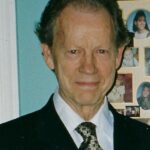 Virgil Scott Laney, 84, of Tabb, Virginia went to walk with Jesus on August 20, 2020, after a long battle with Alzheimer's disease. He was born in the beautiful Appalachian Mountains in Wise County, Virginia. After graduating high school, he served four years in the Navy. After marrying, he attended the NASA apprentice program, graduating in 1967. After 30 years of service and many ground breaking accomplishments, he retired as an electrical engineer in 1992.
He was preceded in death by his, father, Cloyd Scott Laney, Mother, Pauline Hamilton Laney, sister, Shirley Laney Stevens. He is survived by his wife Jean Sanders Laney, of 63 years. He is survived by 3 sons, Scotty W. Laney (Donna), Richard E. Laney, James C. Laney and one Daughter Rita Laney Ewing (Todd), 6 Grandchildren, Ashley Laney Flora, Jordan Laney, Michael Laney, Brandon Laney (Faith), Savanna Walker Eby (Tyler), LynnDee Merrill, 3 Great Grandchildren, Carley Ray Flora, Cadence Walker, Alyssa Eby. Two sisters; Bernice Laney Falin of Wise County, Virginia; Joyce Laney Kiser of Kingsport, Tennessee.
The family would like to thank all the nurses and doctors who helped through this trying time. Thank you to the wonderful Hospice Program, for their support till the end. A very Special thank you to our Dearest family friends, Bernie Canterbury and Katy Mayes.
Due to covid 19 … a celebration of life service will be announced at a later date.
In lieu of flowers or gifts, Please make donations to the Walk to End Alzheimer's 2020 at http://act.alz.org/goto/E-Team in care of the E-Team. Arrangements by Amory Funeral Home, Grafton, Va.