MSGT. Val D. Clark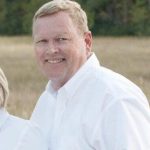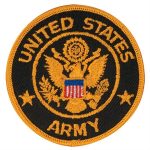 MSGT. Val D. Clark, 73, passed away on Wednesday, October 24, 2018. Val was a native of Cambridge, New York and a peninsula resident on and off since 1964. He was an Army veteran working as a helicopter mechanic during Vietnam and a First SGT with the First Cavalry Apache Helicopter Unit during Desert Storm. MSGT Clark served for over 20 years and retired in 1991. He received the Bronze Star, Meritorious Service Medal and Army Achievement Medal. He was an active member of DAV Victory Chapter 13, Yorktown. After retirement he went to work for Coastal Services and Technologies.
He is survived by his wife of 51 years Merry Jane Clark and his daughter, Kathi Kruse and her husband Bill, Yorktown, a brother, Charles R. Clark Jr. and his wife Barbara, Middletown, NY and a sister Victoria Odell and her husband Timothy, Cambridge, NY.
A memorial service will be held on Thursday, November 1, 2018 at 7:00 PM in Amory Funeral Home Chapel. The family will receive friends following the service. A graveside service with Military Honors will be held on Friday November 2, 2018 at 10:00 AM in Albert G. Horton, Jr. Veterans Memorial Cemetery, Suffolk, VA.
Memorials may be made to DAV York County Victory Chapter 13, 1700 George Washington Memorial Hwy Yorktown, Virginia 23693.