Thomas "Keith" Carter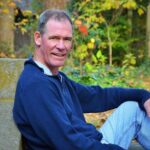 Thomas "Keith" Carter of Newport News, Virginia, finished his journey on April 24, 2023 at the age of 54.
Keith is survived by his wife, Sherry Carter; father, Tommy Carter and wife Judy; brother, Kevin Carter and wife Joanna; two step-daughters, Brittney and Christina Anderson; nine grandchildren, Robert, Brett, and Payton Merritt, Mason and Annalynn Greenwood, Nathan and Joseph Ptaszynski, Sawyer and Skylea-Rae Christian; two neices, Savanna Wray and husband Dylan; and Florencia Carter; a great nephew, Holden Wray; best friend, Shannan Kujawski; and many other extended family members and friends.
Keith was predeceased by his mother, Julie Carter; sister, Lori Ann Carter; and great neice, Lucy Wray.
Keith's love for life was infectious and he was easily loved by all who knew him. He was a devoted employee of Newport News Shipbuilding and always had a story to tell. He had a love for his friends and family deep through his heart. He enjoyed spending his time making people laugh, being the life of the party, and making others happy. He loved gardening, planting new flowers, tinkering around the house, and collecting junk. He was a spirited soul and deeply passionate about his music. He would often be found dancing around and being the lead guitarist in his own band. Keith was kind and passionate, and impacted many lives. He will be forever missed. Until we meet again.
A funeral will be held at 11am on May 06, 2023 at Amory Funeral Home, 410 Grafton Drive, Yorktown, VA 23692. Flowers, Donations, and condolences can be sent to the funeral home.