Thomas Hall (TOM) Debnam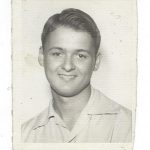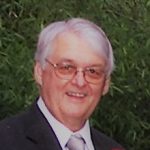 Thomas Hall Debnam born August 17, 1937, passed away from Alzheimer's on Thursday, December 13, 2018.
He was born in Waynesboro, VA to William and Lucy Debnam. He is survived by his wife of 59 years, Mary Debnam, two daughters, Carol Hendrickson (Ron), Mary Beth Hughes (John), four grandchildren, Katy Spitzer, Helen Bukoskey, Grace Spitzer, Sean Hughes, one great granddaughter, Fiona Lavery, siblings, Billy Debnam, Sarah Weiss, Barbara Stewart, Judy Woodard, and many nieces and nephews.
He retired from the Newport News Shipbuilding after 42 years of service in the Welding Department. After retirement Tom worked at Cliff's in Yorktown for many years. He was known and loved by his fellow workers as "Pops".
A Funeral service will be held at 6:00 PM on Sunday, December 16, 2018 in Amory Funeral Home Chapel. The family will receive friends following the service. A graveside service will be held at 11:00 AM on Monday, December 17, 2018 in Parklawn Memorial Park. Memorials may be made to the Alzheimer's Association, Southeastern Virginia Chapter, 6350 N. Center Drive, Suite 102, Norfolk, Va, 23592.