Theodore "Ted" Thompson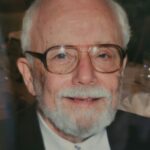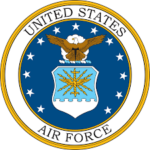 Yorktown, Va. – MSGT Theodore (Ted) Thompson, USAF Retired. Born in Portsmouth, OH, passed away on Saturday, October 9, 2021 at the age of 80.
Son of the late Wilford Nelson and Gertrude Elizabeth Thompson. He earned two associate degrees from the Community College of the Armed Forces and Saint Leo College respectively. He retired from the Department of Defense after serving a combined total of 39 years. United States Air Force active duty and civil service in Financial Management. His multi-level experience was highlighted by his service as Major Command Budget Analyst, Wing Budget Officer and Air Combat Command Computer Systems Resource Advisor. His service included time in France, Turkey, and Taiwan as well as many locations in the US to include Langley Air Force Base, VA where he retired and then settled in Yorktown, VA.
In addition to his busy career duties, he found time to play an active role in his community. He served with distinction for over five years as Treasurer of the York County Business Association.
He will be sorely missed by his family and friends. He is survived by his wife Joan of 59 years, daughter Tammi Pierce (Jeff), daughter Terri Mundy and son Ted Thompson Jr, 8 grandchildren Barbara Mackey (John), William Pierce, Lauren Smith, Taylor Wulff (Tyler), Tyler Thompson (Kim), Tristen Clifton (Ben), Vincent Thompson, Jennifer Pierce, 10 great grandchildren and sister Patricia Berardelli.
A Celebration of Life will be held later in the future when it will be possible for Ted's family and friends to gather to celebrate his life. Arrangements by Amory Funeral Home, Grafton, Va.