Taylor "Cookie" Wayne Cooke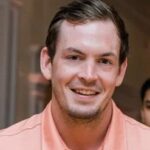 Yorktown, Va. – Taylor "Cookie" Wayne Cooke, 27, of Yorktown, VA, passed away suddenly on February 21, 2020.
Taylor was born in Newport News, VA on June 11, 1992. He grew up in Seaford, VA and graduated from York High School.
Taylor was employed as a nuclear structural welder for Newport News Shipyard. He enjoyed hunting, fishing, riding his motorcycle and working on cars and going to the drag races at Virginia Motorsports Park, Dinwiddie, Va. He also enjoyed spending time with his daughter, family and friends. He was also actively involved in volunteering with Water's Edge Church. He prided himself on being the best father and friend he could be. Anyone that knew Taylor will never forget his sense of humor, his warm heart and infectious laugh that could be heard throughout the room.
Taylor was adored by many family and friends. He is survived by daughter, Karsyn Ober-Cooke, her mother and special partner Kristyn Ober. His parents, Tammy and Andrew Rich and Jerry and Robin Cooke; Grandparents, Sally Currin, Donnie Hancock (Kathy Ealey) and Berneice Rich and Donna Dandridge. As well as many aunts, uncles and cousins.
He has been reunited in heaven with his great grandmother Nanny who preceded him in death.
A celebration of his life will be conducted at 11:00 AM, Thursday February 27, 2020 at Waters Edge Church, in Yorktown, VA. Ben Carr of Water's Edge Church will be officiating. Burial will follow the funeral at Parklawn Memorial Park in Hampton, VA at 12:30 PM. Funeral arrangements are being handled by Amory Funeral Home.
In lieu of flowers memorials may be made for Karsyn college fund go to Can donate at any Wells Fargo, the name on the account is Taylor Cooke Memorial fund or electronically through Zelle using the email tammyrich@nullcox.net The family of Taylor Wayne Cooke wishes to thank everyone for all the prayers, love and support.