Susan Shelton Keeler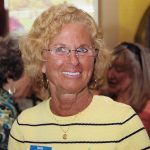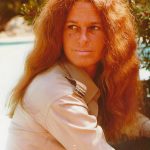 My beloved Susan moved on at 10:35 am this morning Sunday, November 25, 2018. We were here and we know she is at peace. Her passing was itself a peaceful process befitting the dignity with which she lived her remarkable life. Thank you all for your love and support. Lots n lots of love. Xoxox. Susan was a native of Mount Airy, NC a former resident of Claremont, Ca and was a longtime Peninsula resident.
Susan was preceded in death by her parents John and Esther Shelton. She is survived by her husband Dr. Douglas Keeler; a son Rush Cole of Buckroe; two daughters, Tobi Tyndall and her husband Mike of Poquoson and Doni Hansford and her husband Duane of Hayes. She is also survived by a brother, three sisters and five grandchildren.
A memorial service will be held at 3:00 pm on Sunday, December 9, 2018, in the chapel of Amory Funeral Home. Visit dailypress.com/obituaries to view and post condolences
EULOGY
OUR LADY MY SUSAN
On behalf of our lady, My Susan, My Family and I want to thank you for being here today to pay tribute and to celebrate the life of a remarkable woman. The songs you just heard and the pictures you have just seen are so very meaningful on so many levels. They evoke such profound memories of the joy and happiness My Susan and I shared together. Many of you here have been an integral part of our Susan's life. All of you have been touched in some way by the smile of this magnificent angel.
Please allow me to struggle, and I know that I will, to pay tribute to my beloved Susan, our Susan, as best I can.
Much of what I have to say will be of no surprise to most of you here this afternoon.
If you knew our Susan, even for a short time, you were touched by her warmth, her kindness, her authenticity, but most of all each and every one of you were captivated at some time by her ineffable smile.
Our Susan's country roots run deep. She loved to recall her summers in the country in Mt. Airy at Aunt Ailors where she milked cows, collected eggs, and worked at the tobacco farm. She was also quick to note that she was indeed a cousin to the famous Andy Griffith whose successful T.V. Show was modeled on his life at Mt. Airy.
She loved animals and I used to tell her all the time that I was convinced she was a direct disciple of St. Francis of Assisi, the Patron Saint of God's creatures. Animals loved her as did children of all shapes and colors, and both were drawn to her, knowing intuitively as only animals and children can, that she was indeed kind, gentle and would be a harbor of safety.
Our Susan was a wife and mother of twins at the age of 18 and a mother of 3 at 19. She earned her high school diploma and set out to help support her family working a variety of jobs including that as a telephone operator. She and Brian raised three wonderful children. I treasure my relationship with each and every one of them. They are my very dearest friends, and I can only hope they love me half as much as I love them.
Our Susan went on to become the School Secretary at the Armstrong Elementary School in Hampton where she virtually ran the School as so many great School Secretaries often do.
Our Susan personified the popular adage of being beautiful on the outside and equally or even more beautiful on the inside and boy was she ever beautiful on the outside. Wasn't she? And so incredibly competent as well. My Goodness what a woman.
This Country girl from Mt. Airy, North Carolina and Hampton, Virginia was determined to make the most of her abundant potential. Fueled by her brave heart and considerable courage she set off on her own with the help of Luanne on a journey that took her to Denver, Colorado and then on to San Diego, California. Keep in mind now this was a young woman married at 17, a country girl who had never lived outside of Hampton Roads. Well, our Susan, our lady flourished. She became the executive assistant to the Vice President of Harvey Mudd College, the internationally acclaimed Science and Engineering School which rivals MIT and Cal Tech. As the wife of a public school superintendent in Claremont, California, she distinguished herself throughout the college town, a town much like our own Williamsburg, as a woman of great warmth, and character, and became a beloved member of this vibrant college community.
Our life together in Claremont was idyllic. We were so very happy there. I remember at first she would say how overwhelmed she felt working at the college with all of those Ph'd's. Our's was a community known throughout Southern California as the town with lots of trees and Ph'd's. Soon her warmth, uncommon decency, and considerable common sense, earned for her the respect and admiration of all who knew her.
Susan taught me so much about living a wholesome and grounded life. I used to especially marvel at the way she would interact with her kids over the phone. She would listen so patiently, so earnestly with such genuine interest and concern and then when appropriate she would comment in a thoughtful measured manner. Always with a common sense straight forward perspective.
My Susan loved the sun. We both loved the beach and she especially loved to work on her tan. She would remind me that she had some Cherokee blood which she believed helped her avoid burning. Unlike this Irish boy who could burn to a crisp in a California minute. I remember one day on a beach in San Diego, I was trying to get her attention to share an exciting part of a book I was reading when she admonished me with a not now honey, I am concentrating on my tan. Heh, heh, what a Lady.
My Susan loved to laugh, I could always tell when she was watching the Golden Girls, one of her favorites, because I could hear her laughter in the other room. Her's was a robust, wonderfully joyful laugh. Oh, but our Lady could be feisty, oh boy could she, but her storms were just showers and passed quickly and bright sunshine always followed.
My Susan was a sensual and affectionate woman who enjoyed the romantic intimacies of a marriage teeming with love and mutual respect. She projected a noisy innocence, a gentle playfulness that was a unique feature of her brilliant persona.
Our Susan adored her children. Doni, Tobi & Rush each enjoyed a unique and special relationship with their Mom. As you could see by the photographs her kids along with her beloved grandchildren were the highlights of the over 80 photo albums she creatively constructed throughout the years.
Susan loved music, all kinds of music as do I, and we especially loved to go to the small jazz clubs in and around San Diego and Los Angeles. We loved live music at outdoor venues. Our favorites were Humphreys By The Sea in San Diego and the Greek Theater in Los Angeles. Through the incredible generosity of a dear friend, a wealthy patron of the arts in Los Angeles, we learned to love the Opera and Ballet.
We had many traveling adventures. Susan was an avid photographer with a keen eye that captured on film the spirit of our trips to Ireland, Paris, Sayulita, the San Juan Islands, Vancouver, British Columbia, Vail, Aspen, Jacksonhole, to mention just a few. Our favorites though were Maui and Carmel. We would try to go at least once a year and sometimes twice.
Our Susan cherished her long lasting friendships. Including her sisters Jackie, Ann and Elaine, along with Marion, Marsha, Lisa, Colette, Kim, Sharon and others. She even became best friends with my best friends. They simply adored her.
Earlier, I mentioned her bravery and courage and one incident in particular bears mentioning here. She adored our White Labrador Retriever, Francis. They were inseparable. One day while walking Francis, a Pit Bull broke the leash of its walker and attacked her beloved Francis. With no hesitation, I was told by neighbors who witnessed the attack, she dove on the attacking Pit Bull and was then herself attacked. It took three neighbors to get her free from the grip the Pit Bull had on her neck. She was rushed to trauma care at Riverside Hospital and was fortunate to have survived a more dire outcome. Francis had only minor bites. That was my Susan. The Doctors believed the Pit Bull incident and the subsequent PTSD she suffered contributed to the acceleration of her Alzheimers.
Some 10 years ago now, our Susan was diagnosed with early onset dementia, a diagnosis that those of you who follow sports will recall was the same diagnosis Pat Summitt, the famous Tennesse woman's basketball coach was diagnosed with. Slowly, yet with persistent deterioration Susan's disease progressed into full blown Alzheimers. A horrific, insidious disease that takes its victims through despicable stages. Stages that force you to watch the woman you love become someone you hardly recognize. Finally, this relentless demon took our lady's voice, then her legs, then her basic bodily functions. Our Tobi, was instrumental in helping me navigate that terrible frightening period of her illness. By the way, our Susan was a marathon runner and in fact did the LA Marathon twice.
It became clear to us at this juncture we could no longer provide our lady with the quality of care she deserved. Bayside Health & Rehab was to be her home for over 19 months. At Bayside she was loved by Staff, other residents and resident's families. Doni, Tobi & Rush were stalwarts in seeing that their Mom was surrounded by love, support and lots of giggles and helped maintain her inimitable dignity.
At 10:35 on a Sunday morning, the monster called Alzheimers took our Susan's life. The daughter of a 94 year old resident stopped me at lunch recently and said you know your wife is special, she really is. She has like a halo around her. She just exudes such warmth and you can feel it when you are near her and that smile, WOW! I said, yep, that's my Susan.
Among the many things I have learned through this remarkable journey with my Susan is that love, as I discovered, is the essence of life and living. It is what makes us feel really alive, really connected to things, what makes us profoundly experience deep sorrow and unbridled joy. Susan, loving you, as I have, taught me that, and I am and will be forever grateful for that lesson.
And so my Susan you have left me with such a rich banquet of precious memories and I will treasure each and every one and think of them as postcards from heaven. You see, I know you are there because as Jesus proclaimed at the Sermon on the Mount, Blessed are the pure of heart for they shall see God, and no one, no one has a heart more pure than our Lady, My Susan.
Finally, my darling, you were and always will be the Star of the Show and what I shall miss most is the sound of your joyful laughter and the radiance of your ineffable smile. Rest in Peace my Love.
Peace is on it's way
I'm listening to you take long, strong and steady breaths.
I'm holding your hand.
I'm missing you already.
I'm missing you again.
Peace is on its way.
It will rock you gently, hold you tenderly and carry you easily.
Parts of you will linger…
in all of us pieces of you will stay.
From you we've learned to listen,
learned to care,
learned to love,
learned to dare.
In turn, you'll take bits of us with you when you go.
The pieces you've nurtured and helped grow.
We'll miss your soft sweet eyes and the love we always knew.
We'll miss days filled with sunshine, your grace and natural beauty.
We'll forever miss you.
We'll carry memories and store photographs etched within.
Time without you will begin.
I speak for all of us.
I speak for me.
Leave your love in us; take what you need.
Give…and take…and finally be free.
Tobi
WORDS FOR MOM
BRIGHT. BEAUTIFUL.
KIND.
SINCERE. STRONG. SELFLESS.
VIBRANT.
GENEROUS.
DIGNIFIED AND SO BRAVE.
SHE IS MY MOM.
Doni
Good afternoon everyone. My name is Lisa Shoemaker. My family and I have had the pleasure of being part of the amazing Keeler circle of family and friends for nearly 30 years. I am happy to report that this is MORE than HALF my life as I am not yet, well, you can do the math.
I still clearly remember the very first time I met Susan. She came into our office at Harvey Mudd College like a ray of sunshine…..and all I could think of was "Good Lord, this woman has a TON of hair!" But it took me no time at all to learn of her more subtle qualities, some of which I would like to share and reflect upon today.
Let me start by saying that in the education industry, we have a particular lingo that we like to use. We like to talk about "teaching and learning", about "higher-order thinking skills", and about being "a lifelong learner". As I have been reflecting on my years of knowing Susan, I thought "mission accomplished!" I am indeed a lifelong learner. I am a lifelong learner because Susan taught me so much….
Susan taught me about NURTURING. When I was young and newly married, I liked to think of myself as this independent young woman who would make sure my husband pulled his weight and that any division of responsibilities would be, at all times, equal. But my conversations with Susan would sometimes be about how she would stay up late into the night until Doug got home from School Board meetings, pop him some popcorn and let him decompress (also known as venting- not sure if we have any school board members out there but you know who you are) after what was surely a very long day. Or how she would listen to his narratives about the complex political environment in which we in education operate, and do exactly that, just listen. Or how when my oldest child was a newborn, Susan would go to the daycare center on her lunch hour to hold my infant daughter because she knew it was breaking my heart not to be able to hold her throughout the day. Yes, Susan taught me about NURTURING.
Susan taught me about LAUGHTER. Well, Susan didn't so much laugh as she did chuckle. You know her laugh….it was sort of that deep throaty chuckle "huh huh huh" when she was amused. You all know Doug and yes, believe it or not, there have been times over the years when he has been a little high maintenance (we won't go so far as to say controlling, but hey, if the shoe fits…). Somehow, Susan would find a way to chuckle about how Doug liked things just so, or about how he would think out loud and then change his mind, or how he was capable of going so many directions at once. She would just chuckle. Yes, Susan taught me about LAUGHTER.
Susan taught me about PATIENCE. Susan didn't have grandchildren when my oldest was born and she doted on my daughter. My daughter was the textbook "strong-willed child" so even something like going to get holiday pictures was a challenge. Susan would be my sidekick when I felt like I needed another adult with me to handle this smart, beautiful, strong-willed little girl. Susan would somehow magically make everything easier and never, ever, judge me when I lost my temper. I am still not sure if she had to be more patient with me or with my daughter, but yes, Susan taught me about PATIENCE.
Susan taught me about GRACE. This trait needs little explanation but by definition it is "a polite and thoughtful way of behaving." I don't think I have ever known a more gracious person in all my life. Whether she was in the roll of daughter, sister, mother, wife, or Superintendent's wife (because you know that is a separate category), she was always the definition of grace. I remember when she first heard the saying "Practice random acts of kindness and senseless acts of beauty". She was so taken with this phrase that she repeated it to me as soon as she got to work and said that we all needed to embrace its message. Her thoughtfulness was contagious and she made you want to emulate her. Susan taught me about GRACE.
Susan taught me about LOVE. Oh my goodness how Susan loved her family. There are certain days and events that are imprinted in my memory. I remember when her dad passed away….I remember when Cole, her first grandbaby, was born. I remember how she spoke about her "momma" with reverence, admiration and a smile. I got to learn about all her siblings, and got the great pleasure and blessing of getting to know Tobi, Doni, and Rush first hand. There were mornings at work when Susan would share with me the beautiful love poems that Doug would write to her and marvel about his ability to capture the essence of love. Susan embraced my entire family as well. My husband Jeff, all tall, slender 165 pounds of him, loved to eat. And Doug and Susan LOVED to feed him. I am thinking that Susan and Jeff are sitting down for a meal together up there just now. Yes, Susan taught me about LOVE.
Nurturing, laughter, patience, grace, and love….what more could anyone ask for from a teacher of life? I have been blessed to have learned so much from this amazing woman so yes, I am a lifelong learner.
I think many of you probably have similar reflections….we are all blessed to have had the opportunity to know and love Susan.
Lisa Shoemaker
My Remembrances of Susan
I cannot now, nor will 1 ever be able to look at a painting, greeting card, poster, coffee mug that has a picture of a window and not think of Susan Keeler. People collect all kinds of things salt and pepper shakers, tea cups, baseball cards Susan's object of desire was anything that had a picture
of a window. I asked her why the interest? Her response was "I just imagine a person standing there looking out and wondering what is on the other side."
Susan and I met through a mutual friend we will call "Ballet Bob".
Bob was the manager of the apartment building Susan and Doug were living in on Redondo Beach, California, and he was also a very dear friend of mine. Bob had a great love of the ballet, opera, and fine dining, and he was also very generous to his friends. The evening I met Susan, we were on the way to the ballet, and 1 was introduced to this couple that looked like Southern California personified. He was quite striking with his tan and curly hair but she was breathtaking …. quite tan, long curly strawberry blond hair and a smile that wouldn't stop. They looked like a couple from a F. Scott Fitzgerald novel. I found her charming from the moment I met her … but how could you not? Not only did she have her ethereal looks but she also had a wonderful Southern accent that would stay with her no matter where she lived. She was a true beauty.
As fate would have it, Susan's and my path would cross again. My recent husband was to take over Doug's position in Manhattan Beach as Superintendent but the four of us had forged a deep friendship that went way beyond the workplace. We continued to see one another socially and at business conferences. Susan was always the perfect spouse for Doug.
Most of my friends love their husbands (notice I say most) but Susan adored Doug. She would relish in his discourse and hyperbole and loved his intellect. She never tired of listening to him give his learned opinion and was so proud of his mentoring others and his level of prestige.
I knew Susan on a different level. Susan and I shared the love of knitting, playing double solitaire until we screamed, shopping at
consignment stores and just hanging out. I learned that you never go on a walk with Susan without carrying a bag to pick up garbage (and that lady could walk), you never speak to a server without asking their history, you never met a dog without petting it, and you should always just be kind.
Susan learned this behavior early on. I had the privilege of
meeting not only her three beautiful children and her very handsome grandsons, but her sisters and her lovely mother.
There is a quiet strength in these ladies that has carried on down through generations and will continue. I think it even shows up in the large collection of vintage dolls that inhabit her mother's house.
If anyone were to ask you for a word to describe Susan it would be "nice". Susan was nice beyond words. She was nice to the point of innocence and naïveté but Susan was not innocent or naive. Susan certainly spoke her mind when she felt an injustice and she loved a bawdy joke more than anyone. I can hear that giggle followed a throaty laugh and she loved her chardonnay and martinis … lemon drop or dirty. Not only was Susan nice but she was a whole lot of fun. Susan loved good food, good drink, sunbathing nude, and dancing dirty … she was someone that could really enjoy all that life had to offer.
Unfortunately, time takes its toll, and sometimes we are forced to walk paths we would never choose for ourselves or our loved one. Susan was forced to take one of those paths but she did not take it alone. Doug took every step with her and in doing so, became the epitome of what a devoted spouse is all about. I have always admired Doug on so many levels, but he far surpassed what I thought he was capable of doing. Not only did Susan adore Doug but Doug absolutely worshiped her. Over the years, Susan collected and saved boxes and scrapbooks filled with cards and love letters given to her by Doug. Even with all of the ugliness of the disease, he continued take care of his lovely Susan and make sure that everything that could be done for her was being accomplished. He could not possibly have done more.
So now my picture of Susan that remains in my heart….she is tan, beautiful curly hair that I always coveted, dressed in Polo shirt, pressed jeans, maybe a sweater around her shoulder, opening those windows in the picture and letting her soul soar to places we can only imagine. She is out of pain, out of confusion, happy and whole. She is looking down on us … maybe even with Clancy and Francis, and just waiting until we can visit again.Our true angel.
Marsha Davis