Stephen Charles Winters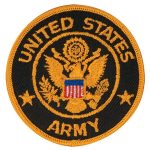 Stephen Charles Winters, 71, passed on Wednesday, January 24, 2018. Steve was a native of Altoona, Pennsylvania and moved to Newport News as a child. He graduated from Walsingham Academy in 1964 and from Virginia Tech in 1968. He was a member of the Corps of Cadets and commissioned as an officer in the United States Army. Steve served as a Colonel, was a Vietnam veteran, and retired after 26 years of service in 1994. Following retirement, he worked for the Joint Forces Command for 20 years. He was a 4th Degree Knight of Columbus.
He is survived by his wife, Patricia Corcoran Winters and his sons, Brian Winters and his wife Linda, David Winters and his wife Shannon, and two grandsons, Oskar Winters and Theo Winters. Steve is also survived by his sister Linda W. Gooch and her husband Roy as well as numerous nieces, nephews, cousins, colleagues, and friends around the world.
A Christian wake service will be held at 7:00 PM on Friday, January 26, 2018 in Amory Funeral Home Chapel. Visitation will be from 6:00 PM to 8:00pm. A funeral Mass will be celebrated at 11:00 AM on Saturday, January 27, 2018 in St. Joan of Arc Catholic Church, Yorktown with a reception to follow in the church social hall. Interment will be held at Arlington National Cemetery will full military honors at a later date. In lieu of flowers donations may be made to Army Emergency Relief (www.aerhq.org) or St. Joan of Arc Building Fund.
Arrangements by Amory Funeral Home, Grafton, VA.