Stanley W. Tkach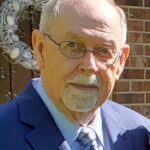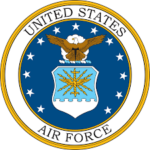 Yorktown, Va. – Stanley W. Tkach of Yorktown, USAF Major Retired, passed away peacefully in his home on Saturday, October 9, 2021 at the age of 79.
Born in St. Clair, PA to Walter and Anna Tkach in 1942, Stanley devoted his life to his church, country, family and friends.
A graduate of Kent State University and University of Utah, Stanley was a decorated officer in the United States Air Force, serving his country for 43 years.
As a meteorologist, Stanley played a crucial role in leading strategic weather operations for many deployments of the U.S. Armed Forces during critical times for our Country, including Vietnam, the Cold War, the Gulf Wars and the aftermath of 9/11. He was the recipient of numerous medals and commendations for service to the White House, Airforce, and Army, including Airforce Commendation, Meritorious Service Medals, and multiple years as Staff Civilian of the Year while at Langley AFB.
Stanley was a faithful member of St. Luke's United Methodist Church for over 30 years and served in a number of volunteer roles.
In his "free time" Stanley was a dedicated Scout Master, participating in the Scouting program with his sons, enjoyed model trains and was fascinated with new technologies and gadgets. In retirement, Stanley enjoyed playing Bridge, traveling and camping, spending time with family and friends, and served his church faithfully. He was a beloved and involved "Paw-Paw", spending hours on the floor with his four grandsons building elaborate wooden train layouts, putting together Legos and watching movies. One of Stanley's greatest joys was the companionship and devotion he shared with his dogs over the years Fred, Dapper and Codey.
Stanley was preceded in death by his parents; his sisters Elizabeth Gulas, Irene Lewis, Rosalie Rehnert, Mary and Anna; and brothers, Joseph and Edward.
Stanley is survived by his sons, daughters-in-law, and grandsons: Rob and Cynthia Tkach (Andrew and Alex) of Sedalia, CO and Andrew and Shannon Tkach (Greyson and Branson) of McLean VA; his best friend Larry Herndon of Newport News VA; brother-in-law James Rehnert (Anna) of Saint Clair PA; sister-in-law Frances Tkach of New Philadelphia PA; niece Debra Hafer (Rodney) and family of Punta Gorda FL; niece Sharon Pane (Joseph) and family of North Wales PA; niece Sandra Sipe (Franklin) and family of Cogan Station PA, nephew Jeffery Lewis (Lori) and family of Wyomissing PA, and nephew Christopher Rehnert (Jennifer) and family of Summit Hill PA.
Stanley will be greatly missed by all who knew him.
Services will be held on Thursday at 1:00 PM at St. Luke's United Methodist Church. The family will receive friends on Wednesday from 6 to 8 PM in Amory Funeral Home, Grafton. Burial will be at a later date in Arlington National Cemetery.