Shirley Ruth Lankford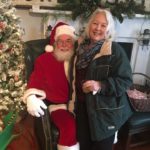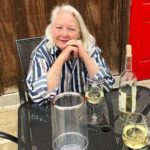 Midlothian, VA – On the evening of June 25, 2019, Shirley Ruth Lankford, 78, went home to be with the Lord surrounded by loved ones. She was born to Hazon & Orsie Hale in Dickerson County in 1941. Shirley was a LPN and worked as a school nurse, a geriatric nurse and was owner/operator of her own paramedical services business. She was known for her personality and witty sense of humor. She traveled often, but her favorite was a cruise to Alaska! She loved catfishing, looking for mushrooms in the mountains, sweets (despite being diabetic) and listening to Don Williams.
She is survived by her loving husband of 40 years, Johnny Lankford and 6 children, Shenia Wong, Teresa Joyner, Aleta Canady, Tammy Funk, Donna Schmidt and Johnny Lankford, Jr. She is also survived by 11 grandchildren, Amanda, Lacey, William, Miranda, Brieanna, Kalen, Grace, Charles, Rose, Zane and Khristen; 5 great-grandchildren, Marina, Hazon, Ila, Jace and Jordan; and a host of loving family members and friends.
Shirley was preceded in death by her parents; her brother Kermit; and her son Dwaine.
A private memorial service will be held at a later date.
At the family's request, in lieu of flowers, please make memorial donations to any SPCA or St. Jude's Children's Hospital, 501 Children's Place, Memphis, TN, 38105.