Shannon Faith Jarvis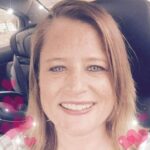 Williamsburg, Va. – Shannon Faith Jarvis, 46, passed away on Tuesday, December 6, 2022. Shannon was a native of Virginia and former resident of King William County, Poquoson, Va. and then a resident of Williamsburg Since 1999.
She graduated from Poquoson High School in 1994 and received her CNA. In high school she worked at the Poquoson Pharmacy. Then as a CNA she helped those that couldn't help themselves. Later on she worked at MCI, then Bell Atlantic before becoming what she loved most. Being a homemaker. Raising her children was the delight of her life. Shannon loved to take photographs. At times she would make her husband stop the car so she could get a picture. She took pictures of EVERYTHING. She was a loving and devoted wife, mother and grandmother. She was always looking out for or taking care of others before herself. She was a big hugger and made an impact on everyone she met.
She is survived by her husband of 24 years Harry Jarvis III and her children, Austin Jarvis, Breanna Jarvis (TJ) and Izzy Jarvis; her parents Fran Clemmons and Randy Brauer and his wife Joy; her sister Tiffany Clemmons (Andrew) and her brothers, Craig Brauer (Rikki) and Jason Clemmons (Dakota) and her special granddaughter Aubree Baughman.
Celebration of life will be held on Saturday December 17, 2022 at 1PM in Faith Fellowship Church, Williamsburg. The family will receive friends following the service. Arrangements by Amory Funeral Home, Grafton, Va.