Senior Chief Petty Officer Earl Peter Oldenburg, United States Navy (Ret.)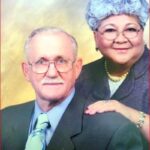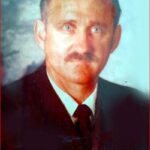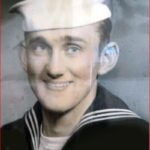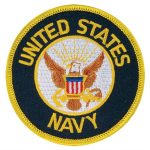 Senior Chief Petty Officer Earl Peter Oldenburg United States Navy (Ret.), 86 years old, of Newport News Virginia, went to the Lord on January 20,2021. Joining his beloved and loyal wife Helen Oldenburg, who preceded him in death in March of 2018. Both passed away peacefully in their sleep.
Earl was born November 24,1934 to Hans Peter Oldenburg and Rosemund Harriott in South Dakota. Earl attended high school in Montana and immediately enlisted in the United States Navy. His first wartime conflict being the Korean War. He had impeccable Military bearing, serving honorably for 26 years to the rank of Senior Chief. During his service some of the commendations and awards received National Defense Service Medal, Navy Good Conduct Medal, Korean Service Medal, Vietnam Service Medal, Navy and Marine Corp Achievement Medal, Republic of Vietnam Campaign Medal, and 6 service stripes.
In August 20, 1964 he married Helen Oldenburg (Pamplina), former secretary to RADM Morrison (Commander Naval Forces Marianas). Together Earl and Helen stood in faith and love together over the next 52 years of Military moves, two Vietnam Tours, and another career at the Newport News Shipyard as Quality Control (1979 – 1995), the city in which they settled. He also graduated from Thomas Nelson Community College.
Earl was an active member in Saint Joan of Arc Catholic Church, Yorktown Virginia. It was a 45 year relationship that supported him in his time of active service in war and peace, and during his retirement years. He had been around the world it was also the reason he returned to the area to spend the rest of his life. The community was always very special to him.
Remaining to cherish his memory is his daughter Maritess Oldenburg Graduate of Barat college of DePaul University. His Grand Sons Maxwell Hibbard a Graduate of Temple University and the University of Pennsylvania, Hans Hibbard a graduate of Chestnut Hill college and Rowen University of New Jersey, Zachary Hibbard a graduate of Bucks County College. Sam Hibbard, following his grandpa's example of service, enlisted into the United States Marine Corp and also graduated from Drexel University. He is also survived by his Great Grandson Evan Matthew Hibbard (4). All of Philadelphia, Pennsylvania.
He is also survived by his loved and cherished daughter Cheryl and her husband Jim Linker of Hampton Virginia. Cheryl is a graduate of Christopher Newport University and has a career in Banking at Langley Federal Credit Union. Cheryl's loyalty and love was present and true to the end. Earl's Grandson Hunter Linker is a graduate of Old Dominion University and has a career with the National Aerospace and Space Administration. Grandson Forrest Linker is serving proudly in the United states Air-force Reserve stationed with the 192nd Maintenance group at Langley Air-force base. Jim is a graduate of the NASA Coop program and Thomas Nelson Community College.
Earls memory is carried on with Earls Son, Mark and his wife Teresa Oldenburg of Newport News Virginia. Mark is a former member of the Virginia Army National Guard 2nd Brigade 1/183 Infantry, 29th Infantry Division, he is a graduate of the IBEW 1340 electrical apprenticeship and Pellissippii State Technical College. His beloved grand daughter Autumn S. Oldenburg is a Certified Nurses Assistant fighting on the front lines of the Covid Pandemic at Riverside hospital, Granddaughter Madeline Oldenburg a Pharmacy Technician with Rite aid pharmacies and an employee of Anheuser Busch. Granddaughter's Grace Oldenburg (17) and Elizabeth Oldenburg (12) also remain to continue on. Teresa Oldenburg is a licensed Certified Nurses Assistant who faithfully coordinated his care to the end. He is also survived by his Great Grandson Cai Alexander Foster (3).
He always spoke fondly of his many nieces and nephews and asked about them whenever he spoke to his brothers and sisters. He enjoyed the regular calls from his niece Teresa Gibson (Oldenburg)and sister in law Audrey Oldenburg. Earl loved all of you very much.
He was preceded in death by his father Hans Oldenburg and wife Myrtle, his mother Rosemund Baldry (Harriott). His Brothers Kalvin Oldenburg, Hans Oldenburg, sister Beverly Oldenburg, and his loyal and loving wife Helen.
The Visitation and a Funeral with Full Military Honors is scheduled for 10 AM Saturday January 23rd, 2021.