Sandra Morrison Jones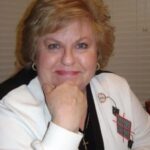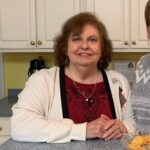 Yorktown, Va. – Sandra Morrison Jones, 76, passed away on Monday, July 11, 2022.
Sandra graduated from Oscar Smith High School in 1963 and Norfolk Beauty Academy. Sandra was active in a chapter of the Eastern Star and very active in the music ministry of her church Seaford Baptist Church.
She is survived by her daughter Michelle Jones, granddaughter Morgan Collins and sister Patricia Steadman, godchildren, Jeff Steadman, Rob VanAman and Danielle Avery. She was preceded in death by her husband Kenneth E. Jones, her parents Hiawatha and Ethel Hobgood Morrison and sister Barbara Morrison Byrd and brother Ronnie Morrison.
The family will receive friends on Saturday, July 16th starting at 11:00 AM followed by a funeral service at NOON in Seaford Baptist Church, Seaford, Va. Interment will following Parkawn Memorial Park. I
In lieu of flowers memorials may be made to the Airmen Memorial Foundation, 5211 Auth Road, Suitland, MD, 20746.