Sandra Ann Williams DeHart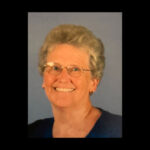 Sandra Dehart of Yorktown Virginia, suddenly passed away on April 10, 2021 of natural causes.
Sandra was born in Asheboro North Carolina on September 11, 1947. She retired from the civil service after 30 years, working as a budget analyst on Ft. Eustis military base in Virginia. Sandra enjoyed gardening, crocheting, bowling, traveling and the outdoors. Most of all she was devoted to her family and loved every minute with them whether it be attending her granddaughter's softball games or marching band events, telling you about her bowling score this week or just calling to say I love you. Sandra had a knack for always making you feel welcomed and loved and gave like no other "because she wanted to." Sandra was preceded in death by her parents: Charlie Lewis Williams and Genevieve Garner Kennedy.
Sandra is survived by sons: Raymond Dehart and wife Shelia, Roy Dehart; granddaughter: Shelby Dehart; sister: Judie Fulbright and husband Larry; many nieces, nephews, cousins and friends.
Funeral services will be 1:00 PM, April 15, 2021 at Smyrna United Methodist Church, with the Reverend David Woodhouse and Reverend Edwin Moore officiating. Burial will follow in the church cemetery. The family will receive friends following the committal.
Memorials may be made to Smyrna United Methodist Church Cemetery Fund, P O Box 1661, Robbins, NC 27325.
Kennedy Funeral Home is honored to serve the Dehart family.
Condolences online at pinesfunerals.com.