Samuel Dee Honeycutt, III "SAMMY"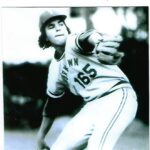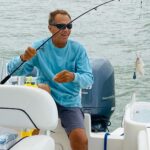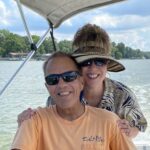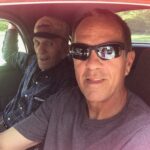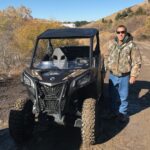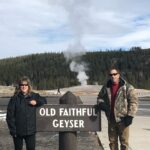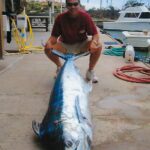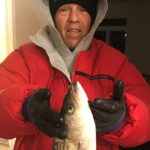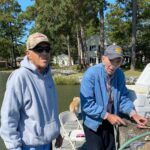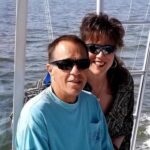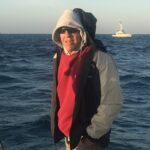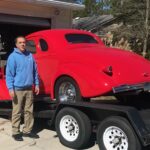 Samuel "Sammy" Dee Honeycutt III, 61, passed away peacefully on April 22, 2021, having lived an abundantly full and giving life as a resident of York County. Following his 1978 graduation from York High School, Sammy attended the electrical apprentice school at Virginia Power. His career as an electrician with Dominion Power spanned more than three decades, during which he earned a reputation for reliability, determination and consistency.
A talented athlete, Sammy's love of sports was evident throughout his life, with his special passion being the game of baseball. Sammy's exceptional pitching ability was matched by his dedication to the game, and reflected the lessons instilled in him by Coaches Tose, Shamblin and Dutton. Sammy often credited these three men with molding his work ethic through their motivation and encouragement as they inspired him to strive for and achieve the level of commitment required to excel, not only in sports, but in life as well. Grateful for the significant influence of these role models, he integrated their teachings into every important aspect of his life from his marriage and his career to his interests and causes.
Always up for an adventure, especially those in or around the water, he made lifetime memories with family and friends. As youngsters, Sammy and his cousin John, or Junior, as he was known, spent hours with Sammy's grandfather Marvin, who delighted in teaching his "little buddies" the techniques of clamming. The clam rakes built by Marvin were among the treasures Sammy cherished from his childhood, as they represented a connection to both his family and the preservation of the Chesapeake Bay, a cause that Sammy supported to the extent of taking up oyster aquaculture in his later years. An avid fisherman from his early days with Junior to his landing of a marlin off the Kona coast in Hawaii, Sammy loved being on the water, whether waterskiing, tubing, kneeboarding, or navigating the Intracoastal Waterway from Virginia to North Carolina. His recent gift to Deborah of her very own pontoon boat symbolized both his thoughtfulness and his love for her by providing the ideal craft for cruisin' with friends, family and their water-loving dogs.
Sharing and nurturing Sammy's love for the water was his father Jake, whose happiness was greatest when his son was by his side. From catching citation Tautogs together to clamming, working on boat or car engines or welding a carpenter's hammer, they shared a deep, constant and unbreakable bond, as evidenced by their shared mannerisms, postures, and characteristics. With antics worthy of a tv show, and a genuine respect for each other, they thrived in a relationship founded in love and pride, and strengthened by common interests and values. Sammy's father was his hero, while, to Jake, Sammy was the "heroic one". Together, they demonstrated a level of honesty, sincerity and selflessness that served as an example for anyone fortunate enough to know them.
A craftsman by nature and temperament, Sammy excelled at seeing the potential in vintage cars and outdated structures. Hands-on lessons in carpentry from his cousin-in-law Robert Cain developed into a mastery of the trade over many years as Sammy undertook and completed the renovation, restoration or construction of numerous homes and outbuildings. Expanding on his interest in mechanics and circuitry, Sammy indulged his passion for collecting and restoring vintage cars. Attending auctions held by Barrett Jackson and Meccum during trips he took with wife Deborah was a special treat for Sammy, who cheerfully checked off this major must-do item from his bucket list. Whether renovating a home or restoring a car, Sammy approached each project with a discerning eye and a goal of perfection, as evidenced by the beautiful results of his efforts.
Spending time with the people he loved was Sammy's greatest joy, and no one brought him more joy than his beloved wife Deborah. Theirs is a true love story, beginning with a double date and continuing through thirty-four years of love, laughter, smiles and support for each other's ideas and endeavors. Together, they built a life grounded in mutual respect, patience and promise. They truly enjoyed spending time together, and traveled extensively whenever their career schedules would allow. Numerous National Parks, most notably in Montana, were favorite destinations, where they traveled on skis, snowmobiles, horseback or Sammy's favorite mode, four-wheel RTVs. Train trips through mountains and valleys were an enjoyable way to tour unfamiliar terrain no matter what the weather. Each opportunity to revel in the beauty of nature and the peace and quiet of lands and sights so different from their home in Virginia was seen as a time for appreciating the native wildlife. Other favorite destinations included Florida, South Carolina, Hawaii, California, Maine, Arizona, Nova Scotia, Cancun and the Outer Banks of North Carolina, each offering an abundance of fishing, sunshine, golf courses and exciting experiences. Sammy and Deborah created their own joy and happiness wherever they went, sharing a legacy of commitment that stands as a tribute to their love.
From sports and mechanics to travel and music, Sammy's wide-ranging interests allowed him to connect with anyone he encountered. Often the last person on the dance floor, he found the joy in every event and activity. He challenged himself continually, always finding a way to achieve his goals, including his recent goal of learning to play the drums. When Sammy set his mind to something, nothing could stop him.
Committed to colleagues, teammates, friends and family, there wasn't anything he couldn't fix or anything he wouldn't do to help a friend. Perseverance was his trademark, and he would find a solution to any problem or challenge that came his way. Generous with his time and resources, Sammy lived a life of appreciation and acceptance, seeing the best in others and making the most of every day and opportunity. A devoted husband, son and friend, he made a positive impact on the life of every person he knew, and gave each one a reason to smile.
Predeceased by grandparents Marvin and Christine Rowe and Samuel Dee and Rose Hill Honeycutt Sr., Sammy will be remembered as a genuine, gentle soul by the love of his life Deborah Cain Honeycutt, his wife of 34 years; his parents, Samuel "Jake" Dee and Nancy R. Honeycutt Jr.; cousins Brenda Ann Mills, Harry Wayne Honeycutt, Cindy Ann Fulgham and John "Junior" Holston; and his lifelong brotherhood of devoted friends Randy Snapp, Larry Wood and John Angell. Together with extended family sister-in-law and husband Anna Cain and Peter A. Sim and Sheri and Rick Hubbard. His two faithful sidekicks Cooper and Bell Mae, they brought tremendous joy and meaning to Sammy's life.
Honor and cherish the memory of this kind and good-natured man who always and willingly put the needs of others before his own. Deborah asks that each of you carry out a random act of kindness in Sammy's legacy of giving.
A celebration of Sammy's life will be held later.
Sammy "Bluefish" Honeycutt #18 will be forever in our hearts in the 10th inning.
"And in the end, it's not the years in your life that count; it's the life in your years."