Rudolph Conrad Goodrich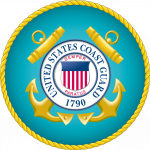 Rudolph Conrad Goodrich, 89, passed away on Wednesday, November 28, 2018. Rudolph was a native of Virginia and lifelong peninsula resident. He graduated from Smithfield High School and served with the U.S. Coast Guard during the Korean War. He retired from State Farm as an estimator for many years and was a member of the Yorktown Masonic Lodge 205.
He is survived by his wife 68 years Evelyn Bowen Goodrich and a daughter Martha Zierenberg and a sister Betty Lawrence.
A private graveside service will be held in Albert G. Horton, Jr. Veterans Memorial Cemetery, Suffolk, VA. Arrangements are by Amory Funeral Home, Grafton, VA.