Roscoe A. Gary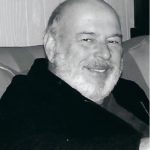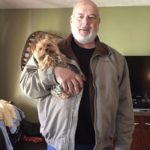 Roscoe A. Gary, widely known as "Pappy," of Gloucester VA, passed away peacefully on July 24, 2019 with his family by his side. He was born on January 31, 1945 to Harry and Adelaide Gary in the east end of Newport News VA. He could be found following around his 9 siblings, working on cars, junking refrigerators, or hanging out at the firehouse with his dad. He was an autobody repairman for 59 years, and owned his own shop, Grafton Body Shop in the 1980's. During that time, he was introduced to the art of making his famous North Carolina-style barbeque. He was owner of "Pappy's BBQ" in Gloucester VA and continued to cater many events through the years.
Roscoe was blessed to find love twice in his lifetime and marry two beautiful women. He loved his family to pieces, his little dog Daisy, Christmas, large family gatherings, and going to the Outer Banks. On a regular day, you could find him eating breakfast at Pop's Drive In, at a car show, watching American Pickers, or waiting for his daily phone call from his nephew, David. Most recently, he enjoyed sitting in his chair at the home of his niece, Renee, and looking out over the water. Roscoe never knew a stranger. He would often give his last dollar if he thought you needed it. He was not a wealthy man but died rich in the love of his family and friends.
He was preceded in death by this parents, Captain Harry and Adelaide Gary; his wife of 32 years, Beverly R. Gary; her parents Charles and Margaret Richardson; an infant son; brothers Jerry and Harry Gary Jr.; sister Adelaide Raymond, nephews JR VanZant, Johnny Raymond, and Bill Thomas.
He is survived by his wife of 17 years, Rita Harding Gary; daughters, Melissa Gary (Becca), Nikki Rowe (Doug), Lindsay Jones (Bobby); grandchildren, Macey Manor (Daphney), Madison Turner (Jordan), Olivia Jones (Robby), and Taylor and Grayson Rowe; greatgrandchildren Brycen Fletcher "Butterbean," Rylan Kearns "Guppy," and soon-to-be-born Ryker Manor; his "honorary" children, Tommy Wayne Miller, Kristy Jenkins, Eugene Miles; siblings Harryette Thomas, Charles Gary (Jackie), Mary Ellen VanZant, Forrest Gary, Warren Gary (Beverly), Carolyn Gary, and William "Billy" Sale (Karen); siblings in law Joan Gary, Wayne and Gregory Richardson, Julianna Iagulli (Pete),Gina Harding, Patricia Davis (Greg); and many beloved nieces and nephews.
The family would like to thank all the healthcare professionals that cared for Roscoe during his illness, especially Dr. Khalil and the girls at PCI of Gloucester, and Patty who was with us to the end. In lieu of flowers, the family requests that you sit down and share a meal with your family or perform a random act of kindness in honor of Roscoe who touched so many lives.
#EVERYONES PAPPY
The family will begin receiving friends on Monday, July 29, 2019, at 11:00 am for visitation and luncheon at Liberty Baptist Church, 1021 Big Bethel Road, Hampton, VA, 23666, followed by a funeral service at 2:00 pm. Interment will follow at Peninsula Memorial Park.
Arrangements by Amory Funeral Home, Grafton.