Ronald Alfred Bartnikowski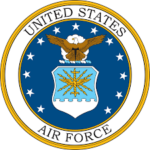 Ronald Alfred Bartnikowski, 79, of Yorktown, Virginia. Passed away very peacefully on May 7, 2022 after a long battle with cancer.
Ron was born to Alfred and Mildred Bartnikowski on February 8, 1943 in Cleveland, Ohio, where he grew up with two sisters and one brother, making wonderful memories of fishing, bicycles, and friends. Ron is predeceased by his parents, his sister Arlene Wahala, and brother Jerry Bartnikowski. Ron is survived by his wife of sixty plus years, Elaine, his sons Michael (Linda), Alan (Patti), and Steve, five grandchildren Danielle Shipley (Jojo), Devin Bartnikowski (Kayleigh), Trey Bartnikowski, Victoria Skay (Corey) and Madison Anderson (Hunter), and two great grandchildren, Parker Shipley and Harper Skay, his adored sister Lois Vranich and many nieces and nephews.
Ron had unbelievable work ethics starting at the age of eight years old, cleaning tools at a gas station across from his home, making 25 cents an hour. That is where his love of cars began and that love stayed within him throughout his life. There wasn't an older car that he couldn't identify or work on. From eight years old, he was never without a job. After school Ron joined the Air Force and loved serving his country proudly for eight years. After basic training he got stationed at Langley AFB where he met and married Elaine. His tours of duty were Langley AFB, Clark AFB (Phillipines) and Travis AFB, California. After leaving the military he worked at the Newport News Shipyard for two years and then sold John Deere heavy equipment for ten years. From there, he went to work for Dominion Energy (Vepco) on a travel crew, working at different nuclear power plants for seven years. The travel crew was dissolved and he became a supervisor of a maintenance crew at Surry Nuclear Power Plant and then retired as a planner at Surry being with Dominion Power after twenty nine years.
Our deepest thanks to Personal Touch Hospice for their love and care – Mara, Tracy, Angie, Janine, Elizabeth, Willy, Chonnell, Claire, Jonell, and Dr. Kruger. We love you.
In lieu of flowers, donations to St. Jude or Personal Touch Hospice would be so appreciated.
Celebration of life will be held at Amory's Funeral Home on June 20, 2022 at 2pm, located at 410 Grafton Drive, Grafton, Virginia 23692.