Robert Singleton Jones, Jr.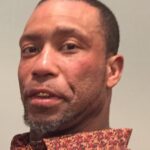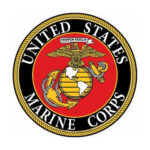 Robert S. Jones, Jr. was born on June 9, 1979, to the late Robert Jones, Sr. and Connell Lee Blount. Robert was suddenly called home to be with the Lord on November 30, 2022.
Robert Graduated from Perquimans County High School, he went to College of the Albermarle in Elizabeth City, Aviation Institute of Maintenance and joined the United States Marine Corps. After serving our country Robert went on to having a career in welding, both careers gave him the opportunity to travel all over the country. Robert found great pride in his accomplishments.
As many of you that knew him, Robert loved his dogs. Robert also loved body building as well as MMA fighting, and working out to prepare for his matches. Robert was truly a big kid a heart. You could find him most days building and operating electronic cars and planes. Robert also loved his tools, he never left home without them.
Although Robert took pride in his accomplishments, nothing made him more proud or brought him more joy then his children, Robert and Aamira.
Robert Loved sharing his love for electronic cars and planes with not only his biological children but his lovely stepchildren as well. Sometimes you couldn't tell who was having more fun the children or him.
Robert had a big heart and would make friends everywhere he went. If you were fortunate enough to become his friend it was for life.
Robert leaves to cherish his memories, His wife Shamonica Johnson Jones a son Robert Jones, III, 2 daughters, Aamira Jones and Zakyra Sweeney, 3 stepdaughters Shatajane Johnson, Tajah Johnson and Keimara Wilson and 2 step grandchildren a sister Anita Jordan (Maurice), 3 brothers, Dwight Jones, Sean Jones, Philip Blount (Deanna) and host of uncles, aunts, nieces, nephews, cousins and friends.
A graveside service with Military Honors will be held at 3:00 PM on Friday, February 3, 2023 in Amelia Virginia Veterans Cemetery, 10300 Pridesville Road, Amelia, Va. Arrangements by Amory Funeral Home, Grafton, Va.