Robert Lee Brandt, Jr.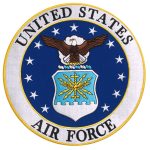 Hampton, Va. – Robert Lee Brandt, Jr., 82, passed away on Tuesday, September 10, 2019. Robert was a native of York County and member of the first graduating class of York High School. After serving 8 years in the U S Air Force Robert returned home to work in the family business and then proceeded on many business ventures of his own including owning Grafton Marine Sales and Cactus Restaurant as well as commercial fishing, real estate, gold mining and retired as a restaurant owner. He also had many hobbies such as wood working, scuba diving, fishing and loved to raise bird dogs.
He was preceded in death by his parents Robert Lee Brandt, Sr. and Lucille Mitchell Brandt and a brother Ronald Earl Brandt. He is survived by his children, Capt. Robert Lee Brandt, III (Debra), Sonya (Possum)Brandt and Capt. Barry Wade Brandt all of York County; 6 grandchildren, Robert, Mary, Shawn, Danielle, Barry and Brandi and 5 great grandchildren, Tyler, Sophia, Matthew, Kaili and Emily as wells as a brother, William Brandt and his former wife Virginia Royal Martin.
The family would like to thank all care givers that helped Robert thru his illness his granddaughter Danielle Gleason and also special Thanks to Laytoya Sharpe and his nurses Oulda McLaughlin and Karlonda Martin.
A memorial service will be held at 7:00 PM on Monday, September 16, 2019 in Amory Funeral Home Chapel. The family will receive friends following the service. Burial will be private.