Robert John Byrne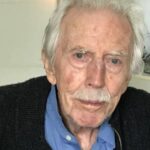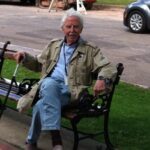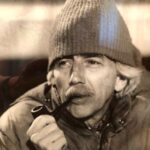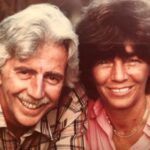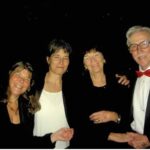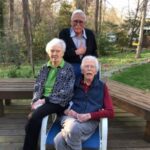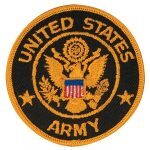 Yorktown, Va. – Robert John Byrne (Bob) passed away peacefully on June 21 at the age of 88. Bob lived a long and joyous life, sharing his love for science, politics, and the beach with all who knew him. His sense of humor and compassion endeared him to his many friends, colleagues, and the numerous graduate students he mentored.
Family was all important in Bob's life – especially the love of his life, his wife Joan, with whom he ballroom danced, created stained glass works, traveled the world, and played tennis. The love that Bob and Joan shared was inspirational to all. His daughters, Heidi and Heather, were the very luckiest of kids, enjoying the yearly geology lessons at the beach, his wise counsel in times of stress, and his often-funny life stories. He loved his daughters, his son-in-law Gary, his grandchildren Jori (Melissa), Morgan (Bridget), and Katie – and was so happy to meet his great-grandson, Miles. Bob enjoyed many trips to the beach with them – surfing the waves, doing tie dye and making sand candles. He also greatly loved his sister, Janet Neiman (LeRoy), and brother, Bill Byrne (Mollie), and spent many wonderful holidays with them and their respective families. His loving family circle also included Joan's sister Judy (David), and her daughter Adar.
Bob was born in 1932 in Chicago, Illinois to Willard and Jeanette Byrne, the youngest of three siblings who were raised in Chicago. He graduated from St. Leo's High School in 1950 and went on to attend the University of Illinois before he joined the U.S. Army and served as a meteorologist. When he returned from the service, he attended the University of Chicago, where he earned his Masters and Doctorate degrees in Geophysics. While in Chicago, he worked at the U.S. Weather Bureau (an interest that he never lost, as all who knew him could tell you!). He then went on to work at the Woods Hole Oceanographic Institute in Massachusetts as a research fellow and ultimately moved to Virginia to work at the Virginia Institute of Marine Science at the College of William and Mary for many years, as a professor and an Associate Director for Research and Advisory Services. His love of the beach guided his work over the years – focusing on shoreline erosion and beach processes. This work took him all over the world and the United States as a consultant on beaches. He was a fierce advocate for the Chesapeake Bay, working with his colleagues and associates to promote its health.
The family would like to thank the staff of Warwick Forest Assisted Living, Riverside Hospice, and especially the caregivers of Riverside Home Health for all of their gentle care.
As most of you are aware, Bob had Parkinson's Disease and was an active participant in the Williamsburg Parkinson's Support Group. In lieu of flowers, donations may be made to the Parkinson's Foundation or the American Parkinson's Disease Association.
Bob would want all of his friends, colleagues, and neighbors to know that he loved you very much and was privileged to be a part of your lives. We hope you will be able to join us for the celebration of life which will occur at the Freight Shed in Yorktown at 2 pm on Monday, June 28. Arrangements by Amory Funeral Home, Grafton, Va.