Robert James Grindstaff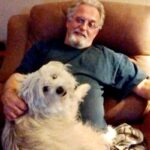 Yorktown, Va.- Robert James Grindstaff, 67, passed away on Thursday December 31, 2020.
Robert was a native and lifelong peninsula resident. He worked for American Building Systems as an expert fireplace specialist for 17 years. He was a master at his trade taking great pride in his profession and establishing strong relationships in the community for over 40 years. Rob is survived by his wife of 34 years Edith Grindstaff, mother Marie Grindstaff, a Son Jeremy Smith, daughter Jennifer, brother Grover Grindstaff, Jr., and numerous grandchildren. Rob was a caring and generous person with a huge heart and was always willing to lend a helping hand. He loved his nieces, nephews, family, and friends and will be forever missed by many.
A celebration of life will be held at a later date due to Covid concerns. The family request donations to any charity in Robert's memory in lieu of flowers.