Robert Franklin Mitchem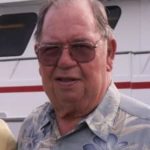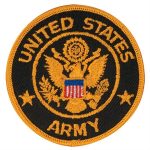 Yorktown, Va. – Robert Franklin Mitchem, 90, of Yorktown, VA passed away Saturday September 7, 2019. He served in the Army in Korea. Bobby retired from the Amoco refinery at Yorktown in 1988.
He is survived by his wife of almost 70 years, Marjorie Mitchem, his son Rusty Mitchem (Sandra) and daughter Mary Gibbs (Kevin), his grandchildren, James Mitchem (Cari) Angela Smith (Corey) and 4 great grandchildren, Mattie, Hunter, Mason and Avery. His three sisters, Lorraine Hollandsworth, Gladys Kemp, Carolyn Watkins sister-in-law June Matthews and a host of nieces and nephews.
Celebration of life service will be held at 11:00 AM on Friday, September 13, 2019 at Crooks Memorial United Methodist Church.
The family request, in lieu of flowers, that donations be made in his name to the Lackey Clinic or the Virginia Peninsula Foodbank. Arrangements by Amory Funeral Home, Grafton, Va.