Robert Calvin Tiernan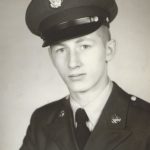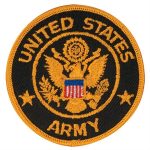 Newport News, Va. – Robert Calvin Tiernan, 76, passed away on Friday, August 23, 2019. Bob was a native of Waddington, New York and a peninsula resident since 1972. He was veteran of Vietnam serving in the U S Army for 9 years. After the Army he owned and operated Tiernan Painting and Remodeling for 25 years. He was a member of the VFW and attended Denbigh Christian Church.
He is survived by his wife of 34 years Shirley Lloyd Tiernan, a step daughter, Lori Neal and her husband Ira of Shacklefords and a step son Steven Keith Kowalchik and his wife Annette and their children, Louisa and Phillip of Stockdale, TX. He is also survived by a sister, Judy Jones (Larry) and his brothers, Bill Tiernan (Marsia), Joe Tiernan (Daisy), Terry Tiernan (Vivian) and Tim Tiernan (Polly) and sisters-in-law, Barbara Lloyd German and Judy Lloyd Waites (Alan).
The family will receive friends on Sunday, August 25, 2019 from 5:00 to 7:00 PM in Amory Funeral Home, Grafton, VA. Interment will be held at a later date in Arlington National Cemetery.