Robert "Bob" Earl Doerr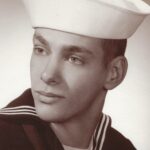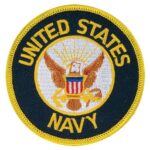 Yorktown, Va. – Robert Earl Doerr, 74, of Yorktown, passed away peacefully on the 24th of November.
Bob was born on the 17th of October 1947 in Mandan, North Dakota to Ernie and Joyce Doerr. Bob graduated from Fargo Central High School then joined the Navy where he did four years of service as a Machinist's Mate. After completing his enlistment, he headed back home to Fargo where he obtained his Bachelors in Engineering.
Bob obtained his first and only Engineering job at Newport News Shipbuilding, where he worked for 25 years; much of his career was spent on commercial shipbuilding, contracts to include Chemical Pioneer, Double Eagle, and Sealift Conversion Boats.
During his employment at the shipyard, he welcomed the joy of his life, his daughter Holly, into the world. Much of his time was spent ensuring he was an absolute amazing father.
During his retirement, Bob enjoyed being a member of the American Performance Car Club of Newport News and Barn Burners Slot Car Club of Williamsburg, building birdhouses and other wood treasures, taking bike rides through Yorktown Battlefield, building model H train towns, spending time with his companion, Wanda, and traveling to wherever Holly lived to visit.
Bob is survived by his daughter, Holly Meacham, his daughter's mother, Rose O'Neal and her daughter Amanda O'Neal, and his long-term companion, Wanda Ballou.
The family will be receiving friends on December 3rd for visitation at 10am and service at 11am, both at Amory Funeral Home in Yorktown. Burial will be December 13th, 11am at Albert G. Horton, Jr. Memorial Veterans Cemetery in Suffolk. In lieu of flowers, we ask you to consider donating blood at the American Red Cross.