Richard "Rich" Dunlap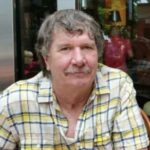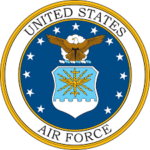 Gloucester, Va. – Richard "Rich" Dunlap, 65, of Gloucester VA, passed away on Sunday, October 23, 2022.
Rich is survived by his wife of 45 years, Melinda, his son Jesse Dunlap (Lauren) of Poquoson, daughter Sarah Kincaid (Anthony) of Hayes, six grandchildren Hayden, Bennett, Nixon, Jaxson, Tommy and Birdie; and Sister Tina Nordgren (Ed) of Fort Myers FL and brother Michael Dunlap of Naples FL. He is also survived by numerous sister- in-laws and brother- in-laws and many nieces, nephews and cousins.
Rich grew up in Mecca, Ohio where he was a 1975 graduate of Maplewood High school and traveled every year back home for his high school reunion. Rich joined the military in 1975 becoming a USAF Nuclear Weapons Specialist. His time in the military was followed by acceptance into the Newport News Ship Building apprentice school where he graduated the Ship-Fitter program, eventually becoming a Supervisor in Dept X-11. His love for everything automotive led him to Hutchins Chevrolet where he was the Body Shop manager. His various careers and vast knowledge would eventually lead him to Ball Metal where he spent 18 years as a millwright until he had to retire due to an Aortic Dissection in 2011. Richard will be sorely missed by his family and friends and people whose lives he touched in his 65 years. A special thank you to our friend's John B, Greg, Jody, John P, Scott, Daniel, Bob, Donna and Willie who were able to visit Rich in his final days!
A celebration of life will be held at 93 Firth Lane, Poquoson Va. 23662 on November 12, 2022 from 12-3. Our family would love to hear your stories and memories of our "Miracle Man".
In lieu of flowers donations may be made to the Southeastern German Shepherd Rescue in memory of Rich or you may bring your favorite covered dish to the celebration of life event on November 12, 2022.