Richard N. Lanzendorf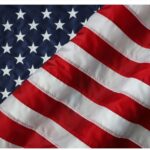 Yorktown, Va. – Richard N. Lanzendorf, 93, passed away on Tuesday August 24, 2021. Richard was a native of Oyens, Iowa and Yorktown resident for many years. He served in the United States Air Force and retired in 1966. After retirement he went to work for the Norfolk Naval Base and retired in 1986. He was preceded in death by his son Richard Lanzendorf and a daughter Susan Lanzendorf and is survived by his wife of 63 years Mildred Broom Lanzendorf and a son Michael Lanzendorf of Hampton and grandchildren, Marie, Sophia, Elizabeth and Richard Lanzendorf and a great granddaughter Ella Smith
A memorial mass will be celebrated at 11:00 am on Tuesday, August 31, 2021 in St. Joan of Arc Catholic Church. Arrangements by Amory Funeral Home, Grafton, Va.