Richard Edward Tucker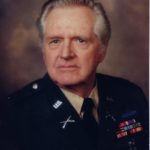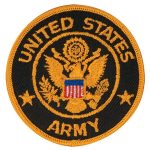 Yorktown, Va. – Richard Edward Tucker, 95, passed away on Friday, August 16, 2019. Mr. Tucker was a native of McKinney, Va. and a peninsula resident for 60 years. He retired as a SSGT from the U S Army in 1965 after 22 years of service. After retiring from the military he went to work for the U S Postal Service and retired after 10 years of service.
He was preceded in death by his daughter Joanna Tucker and a granddaughter Brandy. He is survived by his wife of 77 years Maggie Tucker and sons, Matt Tucker and his wife Karen and Carson Tucker and 2 grandchildren, Anthony and Maggie.
A memorial service will be held at 2:00 PM on Wednesday, August 21, 2019 in Amory Funeral Home Chapel with Military Honors. Interment will be at a later date in Albert G Horton, Jr. Veterans Memorial Cemetery, Suffolk, Va.