Richard "Dick" Lyle Barton, Jr.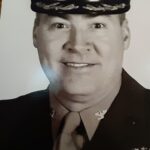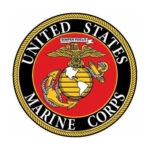 Yorktown, Va. – Richard "Dick" Lyle Barton, Jr. Colonel retired United States Marine Corps died September 6, 2022. He is survived by his wife, Dove M. Barton, three children, Heather Ward, Mary Barton and Richard L. Barton III, and four out of five grandchildren, Marcello, Serafino, Giovanni, and Gema. He is also survived by three younger siblings Kay Lee Dennis, Bruce Barton and Gerri Pettit.
Dick was born in Nebraska on January 20, 1942. Soon after his family moved to Galesburg, Illinois where he received his childhood education. He graduated high school in 1959. Dick attended Phillips University in Enid, Oklahoma, but during Spring Break decided to travel the US. Eventually arriving in West Palm Beach, Florida he met his wife, Dove of 59 years. They married on September 23, 1962. They decided to return to Enid and Dick received a bachelor's degree in Business + Accounting with a minor in Theology.
After graduation Dick wished to serve his country and he joined the US Marine Corps. With great enthusiasm he trained first as an officer than learned to fly the CH-46 tandem rotor transport helicopter. The Marine Corps first sent Dick on a tour of Vietnam in 1968/69. Upon returning stateside the Marines sent Dick somewhere even more exciting, jet pilot training for the A-4 Skyhawk. During these years 3 children were issued to his wife's care.
Dick and his family served on many different Marine Corps bases, but they enjoyed the pleasure of staying in Southern California for 12 years, while Dick flew for squadrons out of El Toro and Camp Pendleton, plus 2 unaccompanied tours to Japan. He finished his career in Virginia, first at Headquarters Marine Corps, then an Air Command at Langley and finishing with Joint NATO forces in Norfolk. He retired honorably in 1994.
In retirement Dick focused on his family, serving his community of Yorktown, VA and Grace Episcopal Church. At Grace Dick's joyfulness was infectious. His faith strengthened and he formed strong bonds with his Cursillo group. The camaraderie of the Men's Group and monthly Saturday breakfasts created many happy memories. Dick proudly served as Senior Warden for a time on the Vestry of Grace Church.
In 2012 he received the diagnosis of Alzheimer's. During this time he opened up about his memory loss, but continued to care for his wife, home and fur babies. As the disease progressed he laughed and shared this precious time with his wife and family.
A memorial service will be held at 2:30 PM on Sunday September 18, 2022 in Grace Episcopal Church, Yorktown, VA. Arrangements by Amory Funeral Home, Grafton, Va.