Richard Calvin Irvin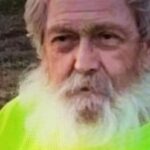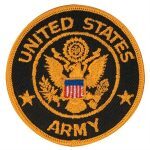 Newport News – Richard Calvin Irvin, 69, passed away on Friday, May 1, 2020. Richard was a native of Altoona, Pennsylvania and a peninsula resident for 32 years. He retired from the United States Army in 1988 after 20 years of service and retirement he worked as a heavy haul driver for Cinter Construction and retired from Toano Construction in 2018.
He was preceded in death by his parents, Ralph and Madeline Irvin a sons, Richard E. "Byrd" Irvin and a brothers Jeff Irvin and William Irvin and is survived by his wife of 49 years Peggy Irvin and a sister Diane Singer.
The family would like to thank Rebekah Ferrell for all her help and care she gave to Richard during his illness.
A Celebration of Life service will be held at Amory Funeral Home Chapel, Grafton, Va. on Friday, June 5, 2020 at 6:30 P
Memorials may be made to the American Cancer Society.
Calvin Irvin