Richard Albert King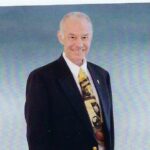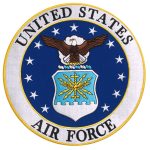 Yorktown, VA – Richard Albert King, 71, passed away Monday, February 24, 2020. Rick was born in East Brady, PA in 1948 and joined the US Air Force, where he served his country proudly for 23 years, 8 months and 11 days. He also retired from Ferguson Enterprises. Rick enjoyed bowling at AMF York Lanes, golfing and watching his grandchildren play sports.
Rick is survived by his loving wife of 50 years, Sara Jeanne King; children, Richard E. King (Michelle) Michele L. Ward (Chuck) and Brad M. King and his most loved grandchildren, Sara, Kaitlyn and Emily Ward and Lane and Sean King; and his fur baby Molly. He is also survived by his brothers, Ron and Chris, "Smoke"and Deb, Dave and Lynn, Duane and Debbie and sister Darlene Steiner (Jeff). Also mourning his loss, Ann and Gene Dolmovich, Peggy and Craig Bittenbender and Jake and Fannie Linaberger as well as several aunts, uncles, nieces, nephews and cousins.
He was preceded in death by his parents, Bob and Winnie King; inlaws, Art and Edna Linaberger and Cyndal Ward.
Rick's celebration of life will be held at 11:00 am, Friday,February 28, 2020, at Maranatha Baptist Church in Yorktown. Burial will follow in Albert G. Horton, Jr. Veterans Memorial Cemetery. The family will receive friends on Thursday from 6:30 – 8:00 pm at Amory Funeral Home, Grafton.
In lieu of flowers, the King family asks memorial donations be made to Maranatha Baptist Church, 221 Hampton Highway, Yorktown, VA 23693 or Hospice House of Williamsburg, 4445 Powhatan Parkway, Williamsburg, VA, 23815.