Ret. CMSGT. Carl "Jack" Jackson Garrett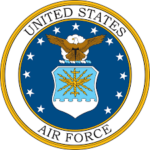 Seaford, Va. – Carl "Jack" Jackson Garrett, 84, passed away on Thursday, January 21, 2021. Jack was a native of Enterprise, West Virginia and a peninsula resident since 1975. He retired in 1978 as a CMSGT in U.S. Air Force serving in Southeast Asia, receiving the Bronze Star and had over 22 years of service. After retirement he went to work for Langley Air Force Base at ACC Headquarters before retiring again in 1999 after 20 years. He was a member and long time volunteer for the Bethel Manor Chapel.
Jack was preceded in death by his parents Jess and Madge Garrett along with a brother Thomas Garrett and a sister Donna McDougal. He is survived by his wife of 64 years Carolyn S. Garrett and his children, Scott Garrett (Cindy), Tammy Murphy (Andrew), Patrick Garrett (Leslie) and Christopher Garrett (Liz); 7 grandchildren, Nathan (Chelsea), Shelby, Danny, Matthews (Ashley), Allison, Joshua, and Mary Elizabeth; 3 great grandchildren, Isabelle, Eli, and Wyatt.
A graveside service with Military Honors will be held in Albert G. Horton, Jr. Veterans Memorial Cemetery, Suffolk, VA at 1:00 PM on Monday, February 8, 2021. Arrangements by Amory Funeral Home, Grafton, VA.