Reginald "Reggie" L. Dryden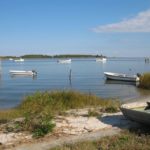 Hampton, Va. – Reginald "Reggie" L. Dryden, 58, passed away on Saturday, September 7, 2019. Reggie was a self-employed handyman. He worked many years with his best friend, Barry Brandt, on the scallop boat. He was preceded in death by his mother Levelia Parker, his father Irving Dryden, and sister Kathy West. He will be greatly missed by his sister Melissa "Polly" McGee and husband Bobby, brother Winton Dryden (Lisa), sisters Nell Hogge and Audrey Firth (Russell), and many nieces and nephews. Thanks to his special friend Wendy Schaedler, who was with him til the wheels fell off.
The family will receive friends on Thursday from 6:00 to 8:00 PM at Amory Funeral Home.