Raymond R. Sieminski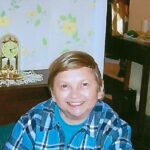 Raymond, 72, passed away on Wednesday, March 24, 2021.
Raymond grew up in a small town outside of Pittsburgh, Pa. After high School graduation Ray moved to Virginia with his family and became a long time resident of Yorktown. He worked as a florist and electronic parts assembler. Even after leaving Pennsylvania, he remained a Pittsburgh Steeler fan. During his life, Ray enjoyed fishing, gardening, reading geographical, science, historical, wildlife and plant periodicals.
Raymond was preceded in death by his parents Stanley and Helen Sieminski and a brother John. He is survived by his sister Mary Ann and her husband William Chick. Raymond is survived by many nieces and nephews: Mike, Laura, Kimberly, David (of Chick family); Kenneth, John, Jr., Heather (of Sieminski family); two great nephews and one great niece.
Raymond was a blessing for our family. He was a joyful soul with a caring and kind heart. We were very fortunate to have Raymond in our lives.
The family will receive friends on Thursday April 1, 2021 from 11:00 to 12:00 in Amory Funeral Home. A graveside service will follow at 2:00 PM in Parklawn Memorial Park.
Memorials may be made to the Disabled American Veterans Chapter #13 "Victory" 1700 George Washington Memorial Hwy E, Yorktown, VA 23693 or to a charity of your choice.