Raymond Edward Stoutamyer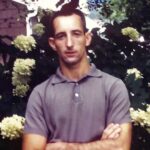 Raymond Edward Stoutamyer, (89), of Pineville, WV, passed away on July 19, 2023, after a life well-lived.
Raymond, fondly known as Pody, was born in Augusta County, VA, August 20, 1933. He grew up spending Summers on the farm there and the remainder of his time in Rainelle, WV. He had many dear friends from Rainelle, and just as many wild, wonderful stories about growing up. He was well-liked, a multi-sport athlete, and quite the comedian. He joined the military and served in Korea as military police (MP) and brought great honor to his role in bringing home soldiers killed in the line of duty.
He attended Concord college and met the love of his life, Nancy Louise Gunter. They spent the next 65 years together.
They graduated from Concord and received master's degrees from Marshall University. He continued to play sports in college, where he joined the tennis team and played football briefly, because someone bet him that he couldn't make the team.
He taught at Oceana and Pineville and his passion to teach made an impact on generations. He cared about each student's education and even more about guiding each one to a better life. He was loved and respected because that is what he gave to his students first. His home was always open, and he and Louise hosted many impromptu gatherings on the back porch and badminton court. He also coached tennis for many years, and played well into his 70's.
An avid outdoorsman, he loved to hunt and fish. He travelled to Canada to fish and fly fishing became his passion later in life. He was still a sharpshooter at 88. He loved to travel with Louise, her sister Daisy, and Daisy's husband Richard. They saw the Grand Canyon, Niagara Falls, New Orleans, etc, played many a game of cards, and of course, kept score.
He was an amazing father to Rick and Chris Ann. He taught them to be curious about the world, love nature, be observant, conscientious, kind, competitive, free-spirited, fun and funny, and to follow their dreams and take risks. He was so proud of them and the lives they built with their families. He loved his three granddaughters with all his heart, and had wonderful relationships with every niece, nephew and cousin.
Pody is survived by his wife Louise, daughter Chris Ann, her husband Eddie, and their daughters Katherine and Emily. He is also survived by his daughter-in-law Kim Stoutamyer and her daughter Kelsie. Pody was predeceased by his son, Richard Wayne Stoutamyer, in 2022, which broke his heart.