Randolph (Randy) M. Lewis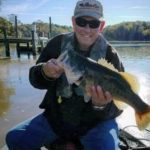 Randolph (Randy) M. Lewis, 62, passed away on Monday, December 10, 2018.
Randy worked for LPI as a planner and estimator. He was an avid fresh water fisherman.
Randy is survived by his wife of 35 years, Janet W. Lewis; two children, Catherine Hogge and Douglas Morgan and four beautiful grandchildren and two sisters, Patsy Wallace (Jesse) and Peggy Lewis.
A funeral service will be held at 2:00 pm on Wednesday, December 12, in the chapel of Amory Funeral Home, Grafton. The family will receive friends one hour prior to the service. Interment will be private.